Building trust since 1958, generation after generation – 60 Years of Inventor's Spirit and Quality
When it comes to optimal vacuum packaging of
Perishable foods,
Medical equipment or
Highly sensitive industrial products, WEBOMATIC is the responsible partner you need.
Craftsmanship, innovation, and technology made in Germany – made to last. From a German engineering industry "Maschinenfabrik" to an international network of services and partners, and especially to our Romanian subsidiary.
Focused on what we do best since day one: Vacuum Packaging.
Vacuum Chamber Machines
Tray Sealing Machines
Shrinking and Drying Units
Thermoforming Machines
Skin packaging on tray sealers and thermoformers
Customized Packaging Lines
Components
In 1958 the couple Hildegard and Werner Bonk † created their first packaging machine, inspiring the industry and establishing standards for numerous machines, such as using the acrylic glass dome as a chamber lid.
Today, WEBOMATIC is a progressive and significant medium-size family enterprise whose products continuously have an excellent reputation globally. We will continue our legacy to inspire future partners and ourselves.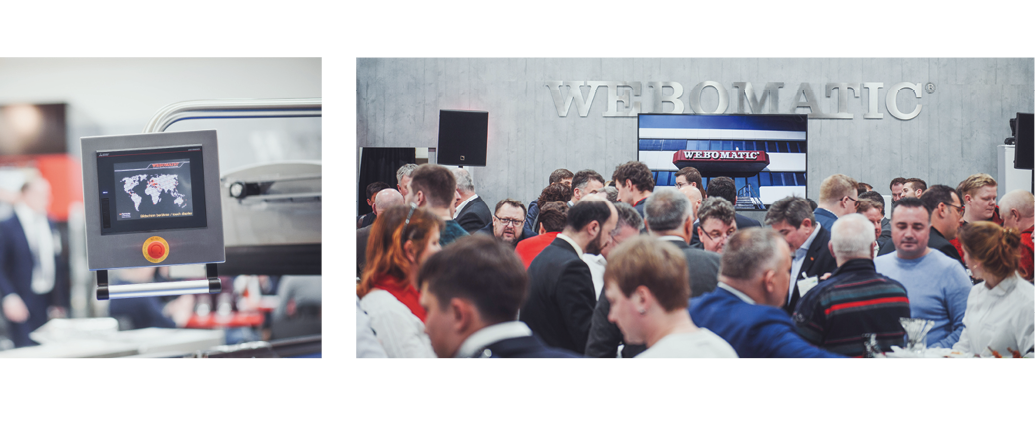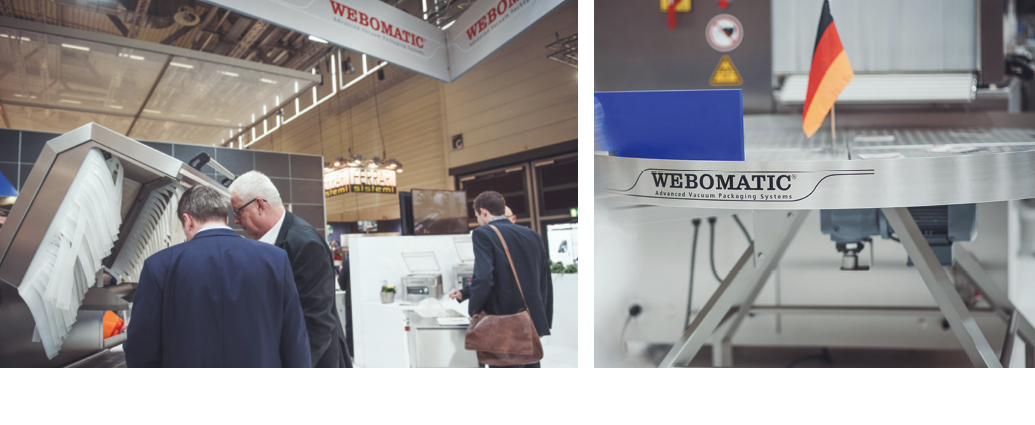 Our extensive engineering experience, application-oriented practice, synergies with top-class suppliers and the use of exceptionally high-quality materials guarantee the WEBOMATIC standard.
At Anuga Food Tec 2018, skin applications were presented, such as protruding skin for the proven thermoforming machine ML-C 5600-skin and the new, Award-Winning tray sealer TL 650 – FLEISCHEREI TECHNIK AWARD. With the protrude-skin method, the product can rise up to 90 mm in the tray, while the top film wraps around the product like a second skin and seals the entire surface with the bottom film (thermoforming) or the tray (tray sealer). Both machines types win with their flexibility: they can also carry out MAP applications. In addition to the protrude-skin, the TL 650 tray sealer can also perform the so-called pseudo-skin procedure and MAP on the same tool. This eliminates the need for a tool change if the same tray is used for both applications and saves time and costs.
Another honor was given with winning the Romanian award from Packexpo for Excellence in packaging machines, encouraging us to keep inspiring the industry and continuing to follow our path toward sustainability and reliability.
Following 60 years of tradition, WEBOMATIC will continue to expand in the food industry and crafts.
Regardless of whether the inquiries relate to standard packaging solutions for bag packaging in butcheries or individual packaging, tray packaging with popular or unusual retail tray formats or highly customizable thermoforming packaging for the industry. We will continue to build reliable machines with a solid foundation.
We are being represented on AGROPRODMASH via
SVENTA Hall Forum, Booth FC075
NHL Hall 2, Booth 22D10
DELTA-M Hall 2, Booth 21A520