On August 15, Kommerzialrat Friedrich Laska passed away at the age of 103 after a long and fulfilling life.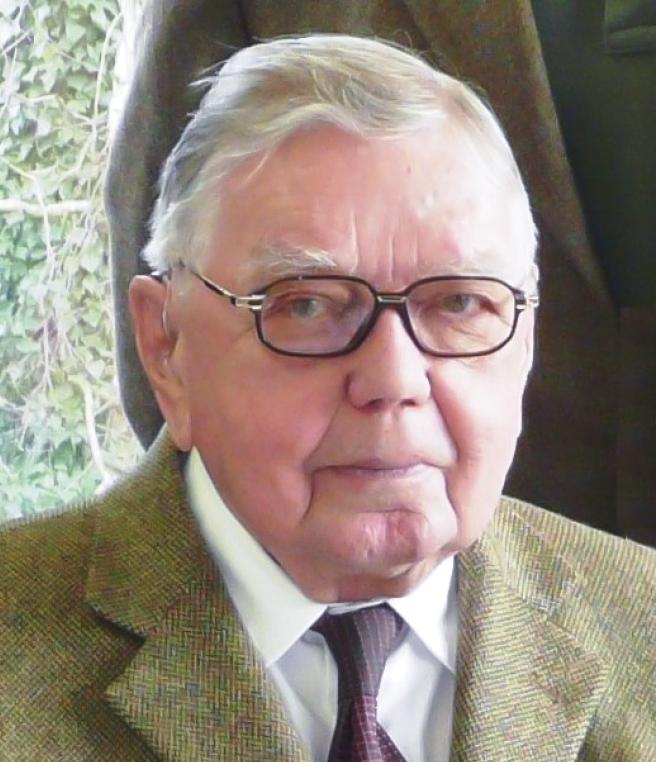 In terms of his service to the company, he will be most remembered for reorganizing LASKA as a manufacturer of machinery for food production and expanding LASKA Maschinenfabrik to become a leading international firm.
Friedrich "Fritz" Laska was born in Linz on April 22, 1918, the grandson of company founder Johann Laska, who laid the foundation stone of the family business in Obernberg am Inn in 1880, trading in casings for sausage production. Fritz graduated from technical college in Linz in 1936 and completed his engineering studies in Mitweida, Saxony. During the war, he served as an aviation engineer on the Baltic Sea, later as the head of the aircraft hangar in Zeltweg. After the end of World War II, Friedrich Laska returned home to help rebuild the company Johann Laska und Sohne located near the Linz slaughterhouse. In 1946, the family began manufacturing the first LASKA meat processing machines from armor plate and aircraft scrap. While his sisters continued to operate the Laska trading company on their own, Friedrich Laska founded LASKA Maschinenfabrik in 1948, which quickly became a great success: As early as 1950, the company was exporting its first machines to neighboring countries and presenting its products at international trade fairs.
In 1962, the factory halls and office building were built to the east of the Linz tobacco factory and sons Wilfried and Herbert Laska joined the company. LASKA Maschinenfabrik moved to its present location in Traun, where a completely new factory facility was built, in 1972. In 1980 Fritz Laska passed the family business on to his sons, but always remained a welcome and important figure in the company. With over 60 years of active service and as a founding member of the Federation of Austrian Industries in Upper Austria, he was a professional and colorful role model, not only for his employees and family, but for everyone who came into contact with him.
We bid farewell to our father, grandfather, friend, and former CEO, and remember him with great respect and extraordinary gratitude.
The Laska family and the company staff