Two leading trade fairs in the food sector within a very short time: Anuga Foodtec took place in Cologne from April 26 to 29, 2022, followed only a few weeks later by IFFA 2022 in Frankfurt. Visitors to the Sesotec booths in their new design could expect an extensive portfolio of foreign body detectors for every application in the food industry. The highlight at both trade fairs was the latest generation of RAYCON X-ray inspection systems. The latest software developments and service packages rounded off the exhibition portfolio.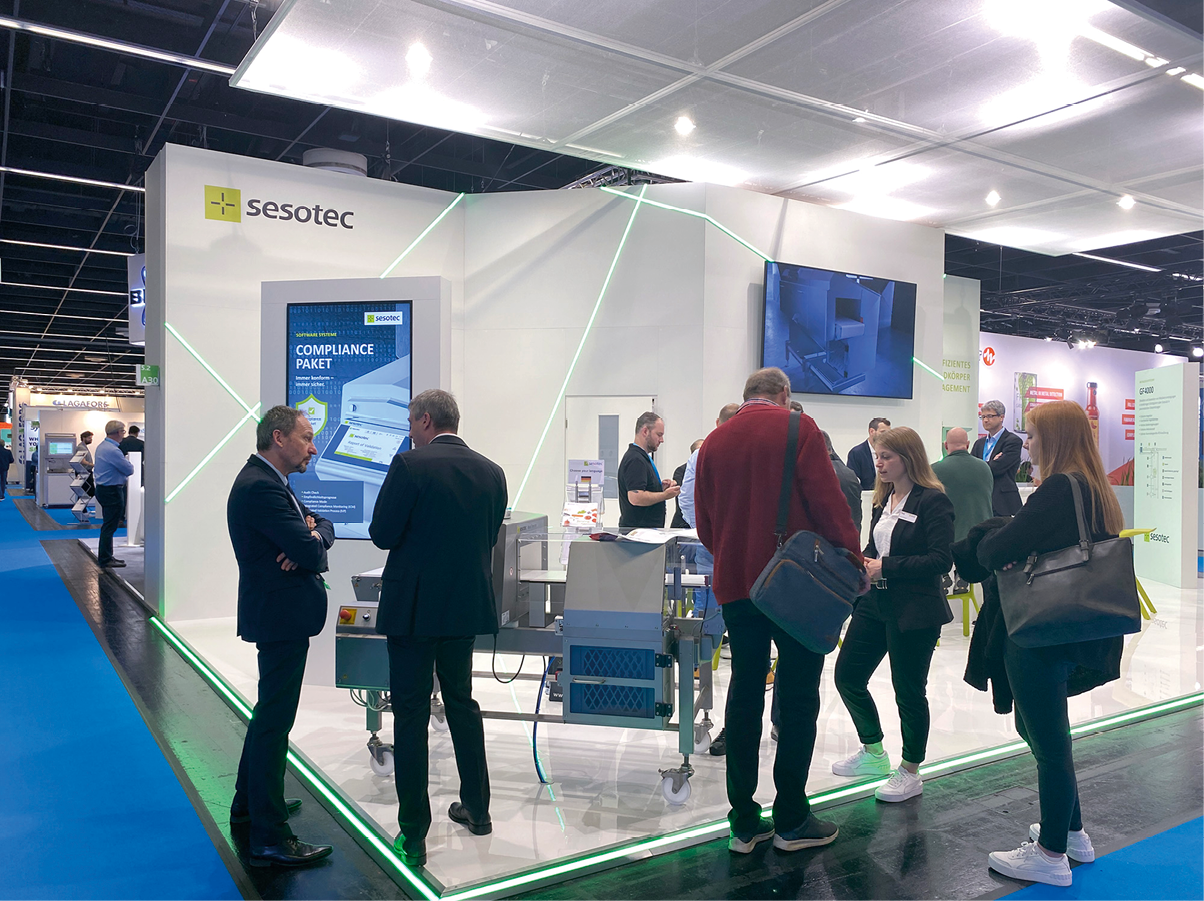 Although fewer visitors overall came to the first major food industry trade fairs since the start of the pandemic than in previous years, Sesotec is very satisfied with the quality of the discussions.
"For Sesotec, Anuga Foodtec and IFFA went very well! These trade shows were the appropriate platform to present our latest innovations that support the food industry to produce in a sustainable, environmentally friendly and profitable way. The quality of the visitors and discussions made us feel positive," says Johannes von Stein, Vice President Product Inspection Food at Sesotec. He adds: "The Sesotec Compliance Package, an innovative all-round carefree software system for seamless and efficient documentation, met with particular interest among our booth visitors. The reason is obvious: the Compliance Package makes a decisive contribution to greater food safety, process reliability and reduction of product waste."

The new Sesotec Compliance Package, with its Audit Check, Sensitivity Prediction, Compliance Mode, Integrated Compliance Monitoring and Integrated Validation Process functions, guarantees compliant production. More info online at www.sesotec.com/emea/en/lp/the-sesotec-compliance-package
In addition to RAYCON X-ray inspection equipment, Sesotec exhibited equipment suitable for different industries at Anuga Foodtec 2022 and IFFA 2022, such as the VARICON+ IC metal detection system for conveyor belt applications, the INTUITY metal detector and the LIQUISCAN VF IC metal separator for filler applications.
www.sesotec.com/emea/en/lp/anuga-foodtec-2022
www.sesotec.com/emea/en/lp/iffa-2022