The increasing consumers' demand on sustainable, safer and healthier products has compelled food industry to look for natural, environmentally friendly processes that help to keep fresh food characteristics such as flavour and nutrients while providing food safety and extending shelf life.
However, meat, seafood and poultry industries are also looking for a versatile technology that can be adapted to their facilities, process lines and strategic requirements. In this scene, High-Pressure Processing (HPP) appears as the best solution having a lot of advantages and too few limitations.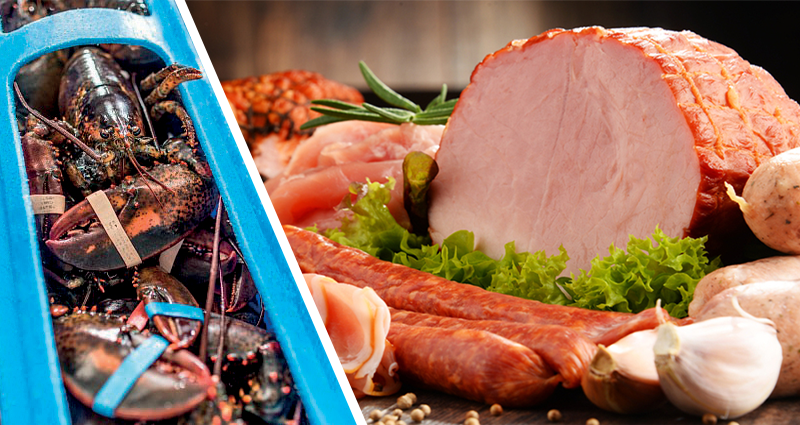 HPP is a non-thermal technology that applies high isostatic pressure (up to 6 000 bar), during some seconds or minutes to provide:
Food Safety: it inactivates pathogens such as Listeria, Salmonella, Vibrio or Norovirus.
Export Opportunities: it extends the shelf life from few days up to months, under refrigeration conditions, reducing the use of preservatives such as salt and helping to reduce food waste.
Food and Environmental Sustainability: a green technology that keeps the original nutritional and organoleptic characteristics of the product. HPP units only use electricity to reach the desired pressure and the water used in the pressurizing process is recycled.
Wide Range: all kind of companies can take HPP technology advantages, from SME's and entrepreneurs (Hiperbaric 55) up to the largest and most productive enterprises in the world (Hiperbaric 525).
Vertical Integration: automation and robotization of product handling, loading and unloading; ancillary equipment and peripherals such as hoppers or rotative tables; customized containers; etc. Hiperbaric design HPP units for new or pre-existing installations that fit each customer needs.
For further information www.hiperbaric.com