For many decades, safety has been the common issue linking K+G Wetter and DGUV Test, the German Food and Packaging Testing and Certification Body, and specifically the testing and certification body for the meat processing industry. Almost all machine models manufactured by K+G Wetter are tested for safety by the testing and certification body. These tests are voluntary and ensure that the machines comply with the latest legal requirements.
DGUV Test is an accredited and notified body (European Notified Body Number 0556). The body demonstrates a profound understanding of processes in the food processing industry since its staff is in close and often long-lasting contact with food producers. The independent inspection of K+G Wetter machines assures operators and their employees of maximum safety, fewer downtimes and prevents later outages and claims.
In the past few years, food safety has increasingly become the focus of producers and consumers in addition to operational safety. K+G Wetter has responded to this trend and has also started to certify the hygienic safety of machines by DGUV Test. Our voluntary efforts to equip our machines in every detail with features required in future are certified in an independent and verifiable process. The first machine to be certified for a high hygienic standard was the Vacuum Bowl Cutter in 2017. This was quickly followed by certification of the new angle grinder series for 130/160 mm and the successful series of automatic grinders and mixer automatic grinders for 160/220 mm.
The new angle grinders are equipped with the unique "Easy Access" feature that allows perfect cleaning even in zones which are difficult to see. The cleaning results can also be safely inspected. The latest hygiene certificate was awarded to the completely redesigned series of industrial vacuum bowl cutters "Hygienic Secure". The first two machines in this series, the Vacuum Cutmix VCM 360 and the Vacuum Cutmix VCM 550, were first exhibited at the IFFA trade show in 2019. These machines set new standards in terms of hygiene and product safety.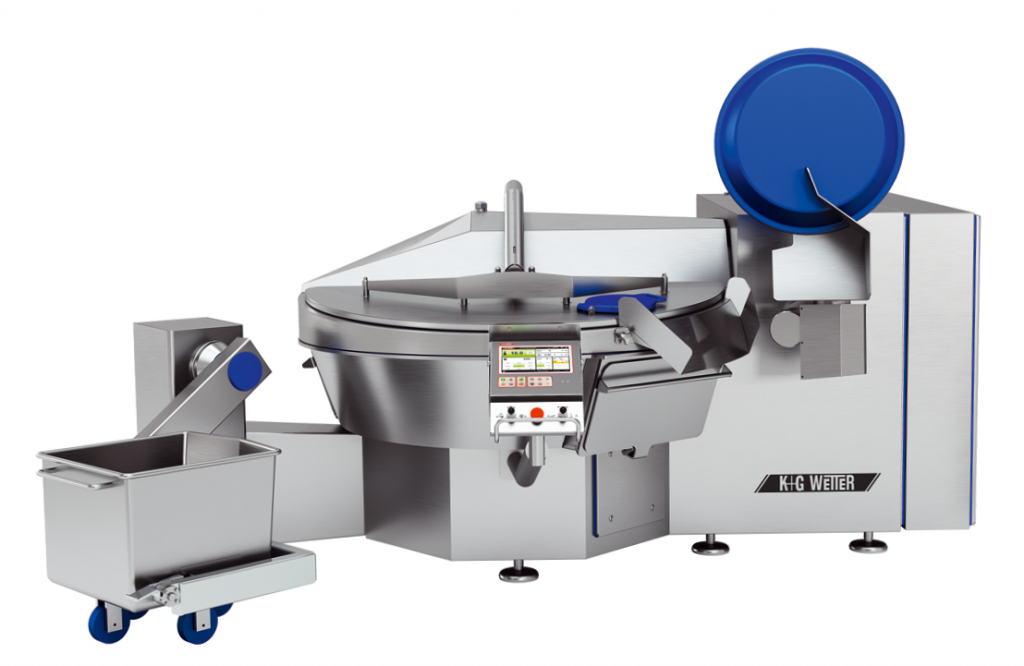 Hygienic safety is assured by the basic design of the machines, the choice of materials used, the finish quality of the surfaces and seals and finally, by a simple and intuitive cleaning procedure.
"The demands for safe food production are continuously increasing and, from the point of view of consumers, we very much welcome this," emphasises Volker Lauber, the company's Chief Technical Officer. "We strive for continuous improvement in the safety and hygiene of our machines, placing our focus on simple, intuitive solutions. We intend to make work easier for cleaning employees who are always under pressure and help them enjoy the work of thoroughly cleaning the machines. This will always end in perfect results."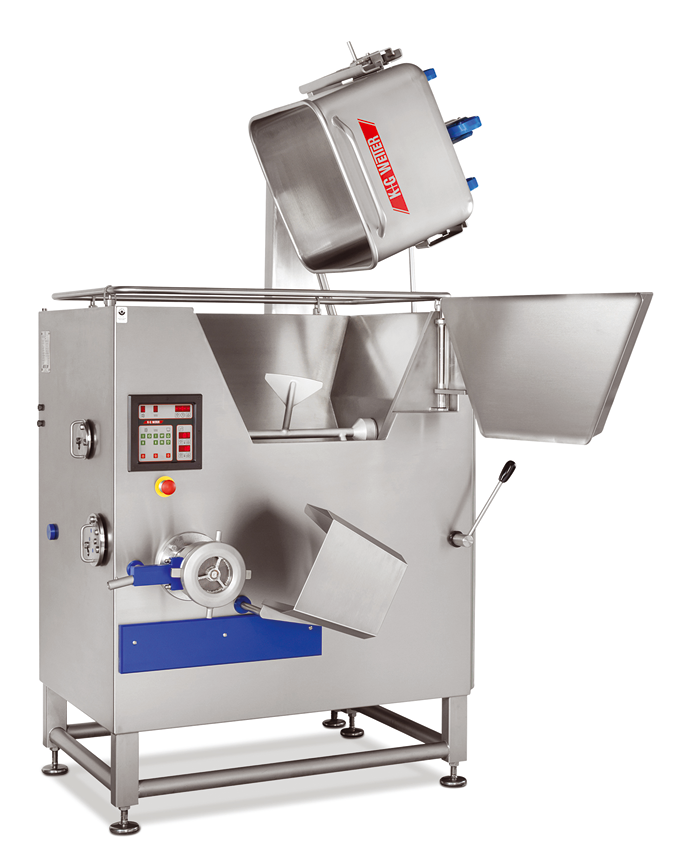 The proper technical implementation of this philosophy is confirmed by the DGUV Test certificate. The words "Safety tested" appear on the DGUV Text certificate accompanied by the mark "Hygiene tested". The validity of the certified is verifiable by searching for the test certificate number on the DGUV Test website (https://dguv.de/dguv-test/index.jsp) or, in the opposite direction, a search can also be made for certified machines. The DGUV Test certificate has a limited validity of maximum 5 years and assures machine operators that the machine is tested for any possible updates to regulations at regular intervals.