High quality food and beverage processing machines are offered on the online auctions from Industrial Auctions. The company is the specialist in organizing online auctions for the food and beverage industry. With their 12,5 years of experience, they are a well-known auctioneer within the industry. During these years, they've organized hundreds of auctions for small regional companies but also for many renowned brands, such as Friesland Campina, Coop, Vion, Struik, and Refresco. Lately, they've proven theirselves by organizing an auction held at the former production location of Homann Feinkost GmbH. A large project with multiple factories and thousands of machines. The company is more than ready for all upcoming auctions and does not shy away from any challenging project, be it auctioning a single machine, a production line, or a complete production location.
The company has a full schedule of auctions for the month of March and April. In March the company organizes auctions in Tegelen (NL), Zamość (PL), Barcelona (ES), and Bauska. The auction in Tegelen consists of a diverse offer with, for example, vacuum fillers, skinning and derinding machines, metal detectors, mixers and many more. In Zamość (PL) the offer consists mainly of meat processing machines, such as meat grinders, cutters, linking and hanging systems, and clippers, but also cooking vessels, traysealers, and vacuum machines which can be used for multiple industries. Another auction this month is the online auction in Barcelona (ES). This one is extra special because it is in Spain, a country where the company has not yet organized many auctions before. Hundreds of machines are offered on this auction including some interesting combinations, such as several packaging and shrinking lines, slicing and packaging lines, and a vacuum filling and tying line. Next, follows the month of April in which auctions are scheduled in cities like Ystad (SE) and Kapelle (NL).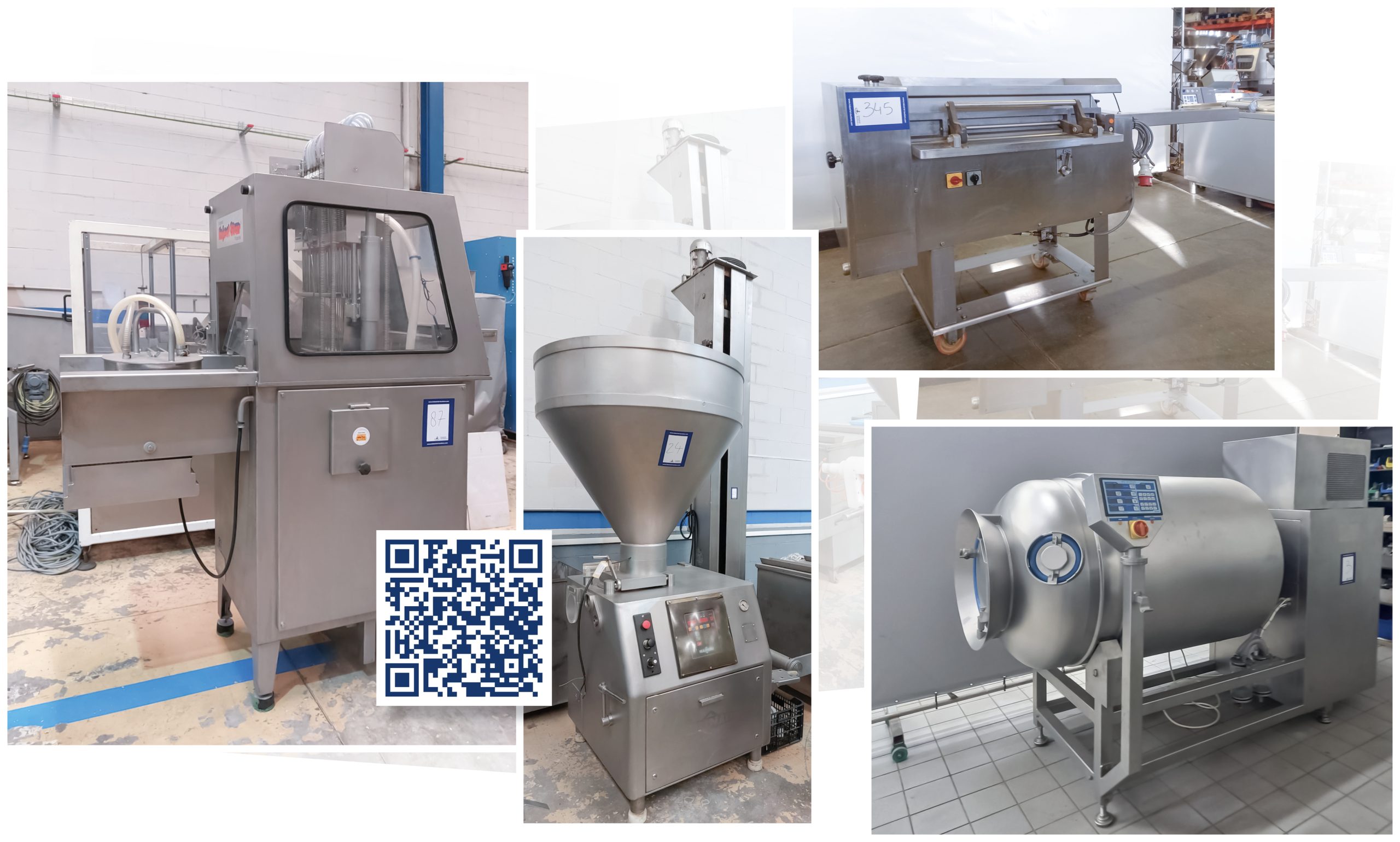 Visit www.Industrial-Auctions.com to view all auctions and all individual lots with multiple pictures, extensive descriptions, and, if available, a video of the machine in working condition.
Feel free to contact Industrial Auctions for questions regarding the offer, the bidding process, the extra services, or anything else.
www.Industrial-Auctions.com