"Automate, Integrate, Accelerate" is a GlobalMeatNews online webinar which took place on the 7th February and discussed latest trends in meat processing automation. During the programme, Krehalon's European Sales and Marketing Director, Steven Hinchly explores the barriers and drivers for adopting automation in primal meat packing and how innovative, readily-available technologies can help reduce labour costs and improve efficiency.
The meat processing industry has historically been very conservative, cash-poor industry with tough-to-break production mentality. The use of pre-made shrink barrier bags for packing of fresh primal meats has been the traditional packing method used – manually performed and extremely labour-intensive process.
But why has there been such inertia in changing the way of bagging operations in the primal meat market over the last 25–30 years? It is what Krehalon referred to as 'shrink bag complacency' that has stopped this industry from finding better ways as well as limited resource and factory space, short-term thinking and, simply, lack of knowledge of existing commercially viable automated systems.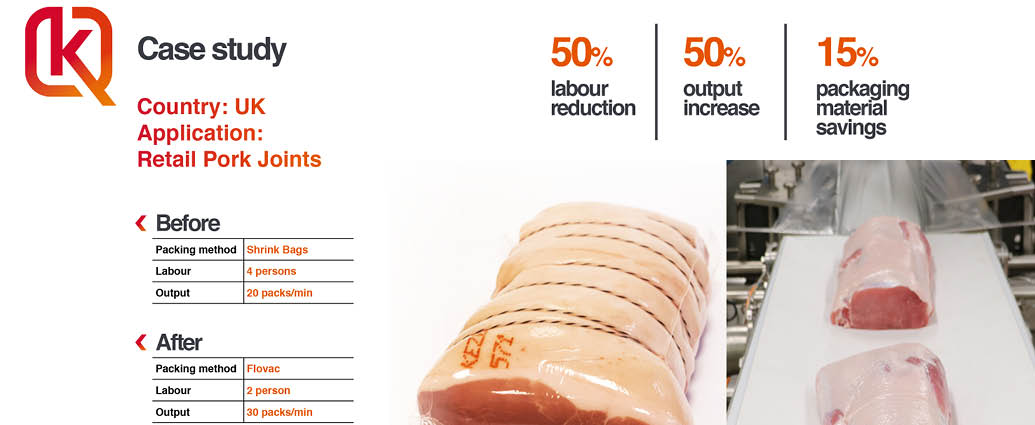 On the other hand, there are clear trends towards changes in this thinking across certain markets. 'Fund schemes from the Russian Government to support the country's shift towards self-sufficiency already present a great opportunity for Russian meat packers to invest in modernised equipment and facility reconstruction to accommodate automation. Concerns over Brexit and changes in movement of immigrant low-cost labour are changing the thinking in UK, and meat packers are considering more cost-effective automated alternatives.' – commented Steven Hinchly.
He then goes on to explain Krehalon's concept of Shrink Bag Replacement – the concept of replacing pre-made shrink bags and manual bagging with automated packing systems to help reduce labour and packaging material costs and improve production flow and output. Some impressive examples are also highlighted of automated solutions that have proved considerable commercial gains.
'We need more educational programmes like this for the future. We all know this industry needs to do a better job at keeping up with latest industry trends. Therefore, it is key to keep receiving guidance and advice from progressive suppliers out there who can give us better understanding of what technology is available and the potential ROI.' – live viewer feedback.
You can register for the webinar for free following the link: http://www.krehalon.com/automate-integrate-accelerate/. Registration takes 30 seconds and it will give you access to three exciting presentations covering the latest trends in automation as well as the chance to download free supporting materials to help your decision-making process.
If you have any questions regarding the webinar topics, you can contact Petya Todorova, Marketing Manager for Krehalon Europe, at petya.todorova@krehalonuk.co.uk.