Krehalon offers a range of innovative packaging solutions for the fresh and processed meat, poultry, and seafood industries. With over 40 years' experience, Krehalon is known as the Seal of Quality in barrier packaging to the fresh food industry worldwide.
In Russia and central and eastern European countries, Krehalon has established a reputation in recent years for its technical expertise, helping meat manufacturers reduce labour costs and improve efficiency. This interest was reflected by the number of visitors Krehalon welcomed at Agroprodmash last October.
"In our experience, the meat processing industry in these countries has been challenged in the past by limited resources and factory space, and production cost pressures. However, times are changing. If we take Russia as an example, we're seeing a clear change in thinking. Recent fund schemes from the Russian Government to support the country's shift towards self-sufficiency in meat production are presenting great opportunities for Russian meat packers to invest in modernised equipment and facility reconstruction to accommodate automation.
We are therefore delighted to be able to serve the Russian and central and eastern European markets directly by offering our technical knowledge and expertise to accelerate these transitions." – commented Krehalon.
As the meat industry is constantly challenged to reduce costs and squeeze profitability, it is the ideal time to explore the benefits of automated packing systems and understand how readily available technologies, such as Krehalon's Shrink Bag Replacement (SBR™) solutions; Flovac™ and Formshrink®, can help reduce labour costs and improve efficiency.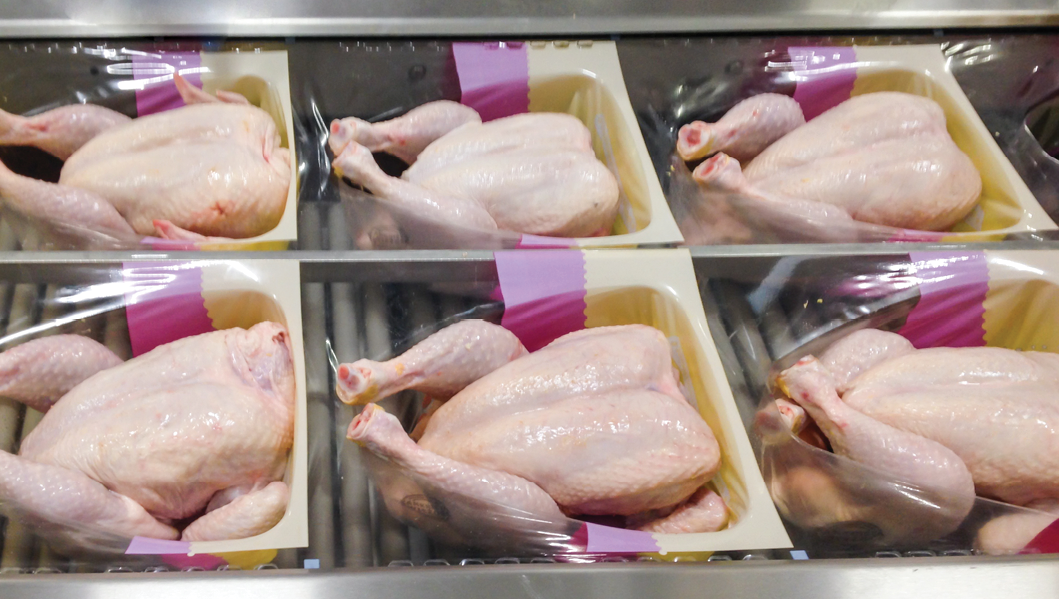 Flovac™ – the popular choice in the Russian market
Flovac™ is ideal for packing high volume, irregular shaped products e.g. primal fresh meats such as pork, beef and lamb. For meat packers, Flovac™ can achieve significant material usage savings by replacing manual bagging. This is due to more precise material-to-product ratio, meaning product pack sizes can be adjusted to the length and size of each product. This eliminates unnecessary packaging waste thereby improving operational efficiency through cost reduction and pack differentiation.
Formshrink® – Automated solution reduces waste and increases efficiency
Krehalon's Formshrink® films are a multilayer, thermoformable and heat shrinkable range ideal for packing uniformly shaped products, such as poultry and hard cheese. The unique film structure enables excellent forming, sealing and machinability. This improved sealing has multiple commercial advantages, not least the improved productivity and efficiency from this high-speed automation system, including easy manual loading or integrated robotic 'pick and place' systems. The associated reduced packaging costs of both material usage and material waste quickly mitigate any initial equipment investment required. Besides productivity cost savings, reduction in labour costs is another commercial benefit. Labour costs have always been significant in any food factory; with Formshrink®, fewer operatives are required, allowing more flexibility in workforce allocation on the production line.
Krehalon Formshrink® is also unique in the market for the option to offer bespoke printing. Krehalon has an inhouse printing department with a 10-colour flexographic printing press. This modern pre-press system technology, combined with decades of experience and advanced quality control management facilitate high quality, customised printing designs.
SSL™ – improves product quality and presentation
SSL™ is a Secondary Seal Layer specifically developed by Krehalon to address the Fresh Red Meat industry's needs to minimise blood drip in packaging and achieve a perfect 'skin-tight' pack presentation. Some of the largest pork and beef producers in Russia as well as in Europe and Australia, have been interested in SSL™, since it came onto the market five years ago due to the blood yield advantages and significant shelf-life extension benefits it offers over standard shrink products.
ML40 High Abuse – designed to pack demanding applications
Originating from the most mature product in the company, Krehalon's patented, high abuse shrink bags offer puncture resistant packaging solutions. They are well-suited for the most demanding hard or bone-in product applications, such as beef ribs, lamb saddles, hard cooked meats. They address the need for technically strong, leaker proof packaging. These bags can be run on various vacuum packing systems. The patented structure of these materials uses a unique combination of gas and moisture barrier with superior strength, high clarity and excellent sealability to run on various vacuum packing systems.
Krehalon is a manufacturer and distributor of high-quality shrink barrier films, bags and casings to the food industry. The company focuses on innovative packaging solutions using patented technologies, market-driven expertise, and product knowledge to meet customer needs. Krehalon is a wholly owned subsidiary of Kureha Corporation, a Japanese specialty chemicals and plastics manufacturer listed on the Tokyo stock exchange with annual revenues exceeding $1.2 billion.
www.krehalon.com