Meyn holds its position as a major player in the Russian poultry processing market for well over a decade. During Agroprodmash 2017, Meyn will be present to showcase the latest innovations in precision deboning at Pavillion 2, Hall 1, stand 21D50. From October 9-13 at the Expocentre Fairgrounds in Moscow, Meyn's team of experts welcomes Russian poultry processors to experience the newest deboning solutions.
Meyn Food Processing Technology is a locally established and respected supplier in Russia. Praised and recognized by the Russian Chamber of Commerce for promoting the development of Dutch-Russian economic relations, Meyn has always advocated for the advancement of the Russian poultry processing industry.
The newest deboning technologies such as the Rapid Plus breast deboner M4.0 can achieve speeds of 6000 front-halves/breast caps per hour, and the TDS thigh deboning solution M1.0 can process 7,200 thighs per hour. Superior yield in leg deboning is achieved with the WLD whole leg deboner M2.0, which offers Russian poultry processors yields of up to 3,600 legs per hour.
RAPID BREAST DEBONER M4.0
Visitors to Agroprodmash 2017 are encouraged to enquire about the super-efficient and compact Rapid breast deboner M4.0. A 'Plug & Play' version of Meyn's widely installed automatic Rapid Plus breast deboner, the Rapid requires minimal installation time and provides an optimal footprint/capacity ratio. This flexibility provides existing and future users with a lower total cost of ownership, and through automation can save Russian poultry processors up to 19 full-time employees per shift.
WLD WHOLE LEG DEBONER M2.0
With the whole chicken leg still being a popular cut in Russia, and all over the world, Meyn's WLD whole leg deboner M2.0 simultaneously processes left and right anatomical legs with or without skin at a capacity of 3,600 legs per hour. The WLD M2.0 can precisely debone whole legs to the highest-quality export standards, and to the level of quality demanded by domestic consumers.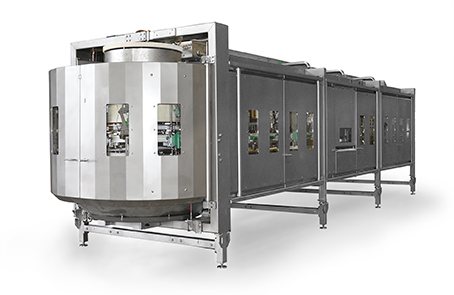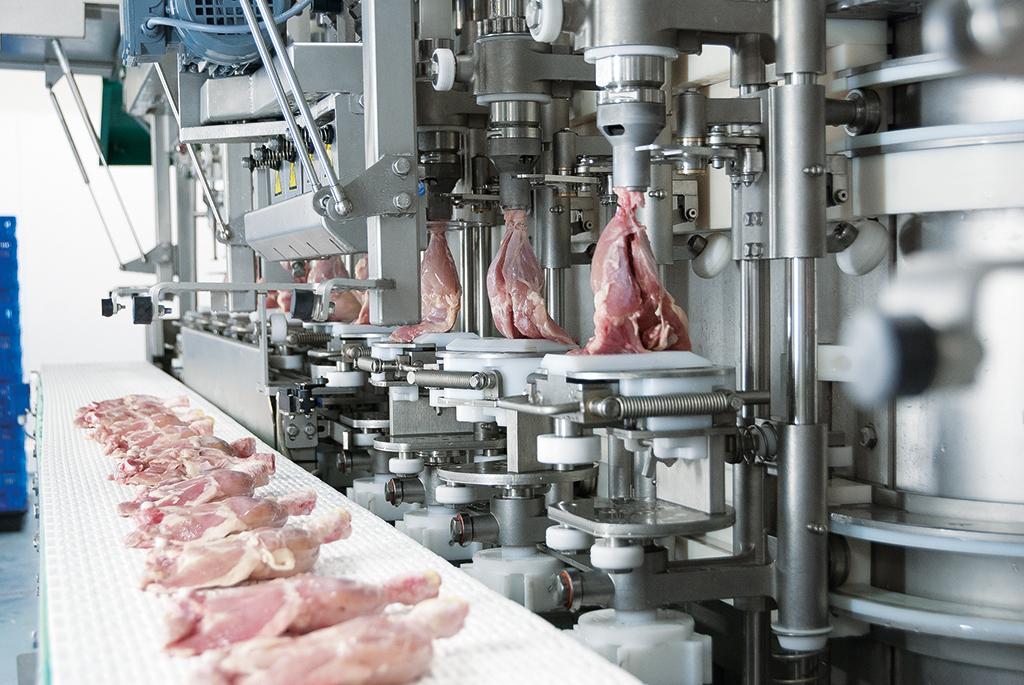 TDS THIGH DEBONING SOLUTION M1.0
Meyn's specialists will also be available on the floor in Moscow to discuss the superior qualities of the TDS thigh deboning solution M1.0. The widely installed Meyn TDS Thigh Deboning Solution comprises multiple integrated process steps that enable poultry producers to enjoy maximum yield, quality, and throughput with a minimum of labor. The TDS is available in three versions, with capacities ranging from 3,600 thighs per hour up to 7,200 thighs per hour.
FREE, UNRIVALLED AND PROFITABLE EXPERTISE
In the Russian market, there are plenty of opportunities for poultry processors to benefit from Meyn's service and systems. All processing operations benefit from unrivalled expertise, which converts into profitability and success for poultry processors in Russia.
Meyn welcomes all guests to AgroProdMash 2017 at the Expocentre Fairgrounds in Moscow, Russia, this October 9-13, at Pavillion 2, Hall 1, stand 21D50.