After months of hard work, the Food Processing &Slaughterhouse Equipment Manufacturing Industry Research Report is finally available to equipment manufacturers, suppliers to the industry, investors and analysts. We interviewed Mr. Aart Schalk, senior consultant at Linde Consult and expert in the Food Processing Industry, who led the research project.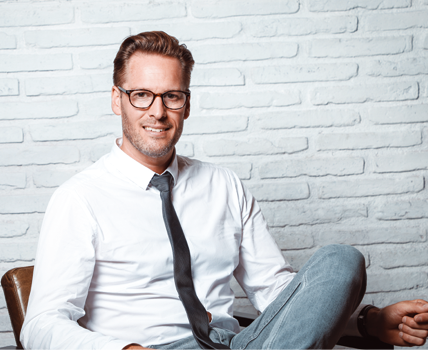 Why more Food Processing Industry research?
"Through consultancy and many discussions with industry leaders, the supply side of the market (the equipment manufacturers) indicated their need for a more detailed industry report on the competitive landscape. While various data sources and reports are available on the market, including loads of financial data on Food Processing, our research is more qualitative and while it is a little more subjective it gives deep insights into the relative competitive strengths of the major competitors – which is why so many companies are now using it," Mr. Schalk explains.
What's included in the Report?
The industry report includes results of desktop research; summaries of interviews with c-suite level industry leaders; and e-survey responses from people working in the industries of Fish, Poultry and Meat all over the world. "Chapters around Further Processing and Software were included when it became obvious that those are the main growth drivers and therefore very interesting to analyse," Mr. Schalk says.
What are the key questions answered?
Mr. Schalk: "Well, in general the requirement of equipment manufacturers was to get a better insight into the competitive landscape, and if you break it down into 10 key questions you get something like this:

Who are the ~100 key manufacturers of slaughterhouse and food processing equipment?
Where are they located?
What is their size (no. of employees, turnover)?
What is their position in the Competitive Quadrant (leader, challenger, visionary, niche player)?
How strong is their equipment offering for the various segments of the value chain (primary processing, secondary processing, further processing, end-of-line)?
What is their relative competitive strength, categorised per industry and per (sub)process?
What will the food processing equipment manufacturing market look like by 2030?
What are the key market trends in industries Poultry, Meat, Fish and Further Processing?
What is driving these markets?
What are the challenges to market growth?"
What's next with Linde Consult and Food Processing Industry research?
Here's Mr. Schalk's answer: "Linde Consult will continue their work with the Food Processing Industry, and expand the research report next year including more competitors while updating the competitive landscape and highlight the main developments. We will also continue to supply the industry with consultancy on Commercial Key Strategies as well as with Prospect Lists and Market Intel."