Icelandic whitefish processor Brim hf. has signed an agreement with Marel for the installation of high-tech equipment and software that will make its Reykjavik facility the most advanced whitefish processing facility in the world.
The installation is scheduled for mid–2020 and includes several new developments in processing technology, including a powerful quality control system and the latest robot technology that will automate and streamline production significantly.
"We are very happy to be taking part in this exciting project," says Sigurður Ólason, EVP Marel Fish. "This is a historic agreement for a facility that will truly put smarter processing in action."
 
Given the complexity of the high-volume installation, Marel presented the solution to Brim executives last week in virtual reality. This meant they could walk through a simulation of the complete facility to see how the integrated solution will work, and to make use of resulting insights for planning purposes. Training will also take place in virtual reality ahead of installation, so that by the time machines and software are up and running, Brim employees will have a working knowledge of the set up.
 
Marel increasingly uses engineering applications of VR in its manufacturing and sales processes in order to speed up the innovation cycle and reduce the cost of installations for its customers.
The installation at Brim will include a hi-tech packing system using ten robots that will streamline the entire packing process. There will be three FleXicut pinboning and portioning lines, including trimming lines and automatic product distribution. Brim will also be the first fish processor to install Marel's newest SensorX bone detection system for fresh products.
 
The software within and connecting the machinery will be central to the value of the solution. Integrating software throughout the facility and connecting all equipment will give Brim full traceability throughout the production process.
It's the high level of connectivity that makes this solution so intelligent, making it easier for Brim to meet customer orders quickly and precisely, making full use of the valuable raw material.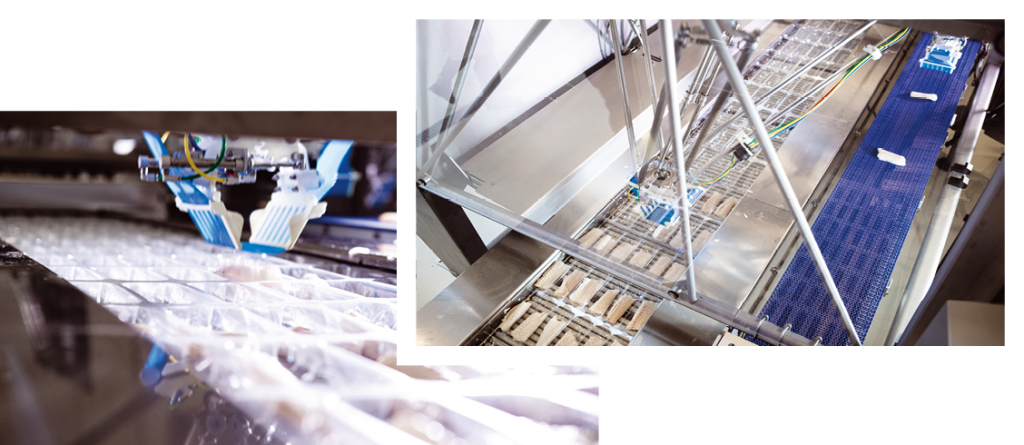 "We are excited here at Brim, and look forward to participating in this hi-tech whitefish processing project. The knowledge and experience of our staff in the treatment and processing of seafood will serve us very well in this project," says Ægir Páll Friðbertsson, Managing Director Brim hf.
"Brim received the Environmental Business Award 2019 in Iceland because of the emphasis we place on the environment, sustainability and innovation in everything that we do, and our cooperation with Marel is a continuation of this vision. In order to sustain our goal to be competitive on the global seafood market, Brim needs good people both at sea and on land, powerful vessels and first class processing technology and facilities. We are very optimistic about the future."
The project is a good example of Marel's focus on sustainability. Marel has undertaken a long-term life-cycle assessment project that sets out to calculate the carbon emissions of all its equipment both prior to installation and during the life-cycle of the machines. Based on the insights from this analysis, Marel is offsetting the carbon emissions from the building and delivery of all the equipment prior to installation, so that Brim can begin running the new system at a carbon-neutral position. 