CARNILIFE LS1 – CARNIFLAVOUR SAFE
Functional solutions for the reduction of sodium chloride in meat products to ensure safety, flavour and unaltered organoleptic properties in the finished product.
In meat products, salt is essential for giving flavour, structure and safety. Reducing the salt is important for a low salt diet, but reducing it often means affecting the quality and the stability of the products.
CHIMAB has prepared CARNILIFE LS1 and CARNIFLAVOUR SAFE, innovative functional solutions that reduce the salt by up to 40%, ensuring a safe and tasty low-salt finished product of superior quality, with unchanged organoleptic properties.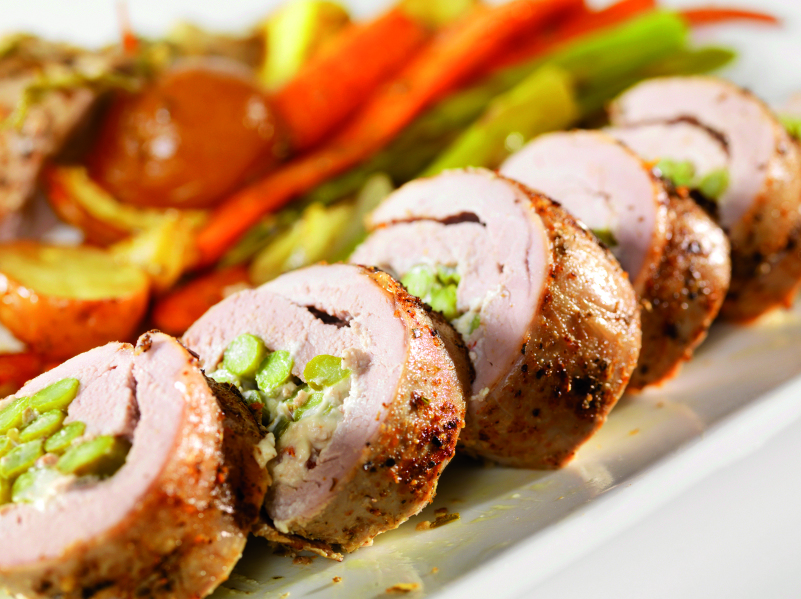 A system comprising of two complete and high performance solutions, ideal in applications such as:
processed meat products in general;
emulsified products;
cooked ham and pork shoulders;
fresh sausages;
processed chicken and turkey products;
gastronomy and ready meals.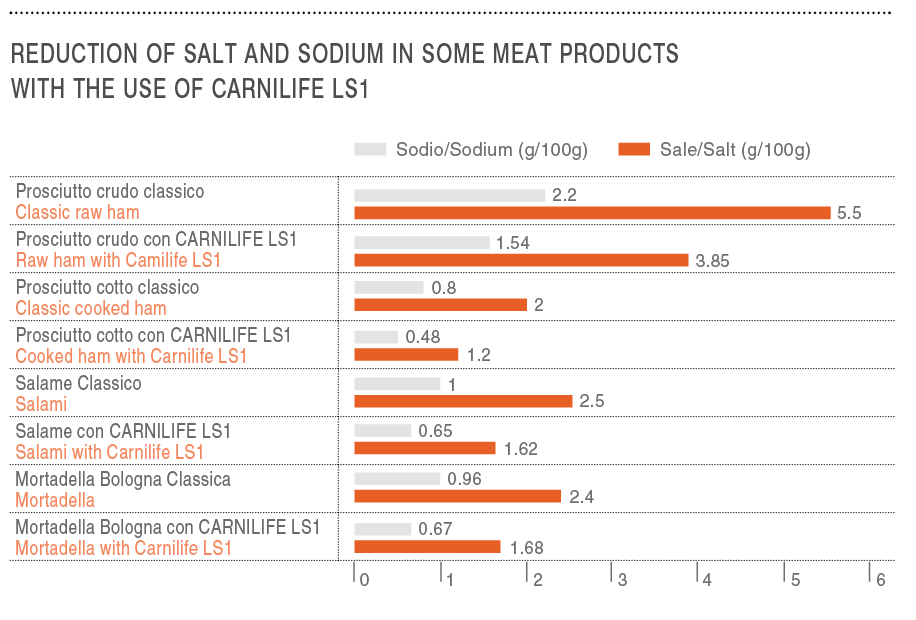 SOLUTION 1 – CARNILIFE LS1: Reduction of sodium chloride salt by up to 40%.
SOLUTION 2 – CARNIFLAVOUR SAFE: Flavour, safety and unchanged organoleptic properties – despite the drastic reduction of salt.
CARNILIFE LS1 is an innovative mixture of concentrated vegetable extracts and potassium salts which, combined with a careful blend of flavours and spices, favours protein extraction, enhances the flavour and prolongs the shelf life of products, reducing the sodium content by up to 40%. Ideal in all meat products, CARNILIFE LS1 is perfect for cooked ham, Mortadella, sausages and hamburgers.
CARNIFLAVOUR SAFE is the functional aromatic solution that contributes to reducing the microbial load, maintaining an optimum level of safety despite the drastic reduction of sodium in the recipe.
CARNIFLAVOUR SAFE enhances the flavour and aromatic profile, bringing out the characteristic "meat taste", typical of the finished product. Used in synergy with CARNILIFE LS1, it allows a reduction of sodium, ensuring an aromatic "boost", control of the microbial load, increased shelf life, and the declaration of natural flavouring on the label.
CARNIFLAVOUR SAFE reduction of microbial load to the desired levels.
Cooked hams, injected at 18%. Sliced and kept at a temperature of approx. 6°C in ATM trays.