Sustainability and plastic reduction are the main topics in today's packaging industry. These present special challenges to the meat sector, as for most products (e.g. steaks) there is still no suitable alternative for plastic materials that can fulfil all requirements, such as product safety, hygiene, convenience and communications. SEALPAC, worldwide leader in high-quality tray-sealing and thermoforming technology, as well as inventor of innovative packaging concepts, proves that, even for this segment, sustainable solutions are available. At IFFA 2019, the packaging specialist will present several resource-saving systems, primarily based on cardboard, for common applications in skin and modified atmosphere packaging (MAP).
FlatSkin®: vacuum skin packaging that requires up to 75% less plastic
SEALPAC's FlatSkin® packaging system, introduced for the very first time at Interpack 2017, is now showing significant growth on the retail shelves across Europe. Within just a short period of time, this sustainable packaging solution has proven to be a bestseller that can be found in ten different countries already. The FlatSkin® system provides an attractive presentation of high-quality meat products. A highly transparent barrier skin film fixates the product directly onto the flat cardboard carrier made of bleached or unbleached fibre, which has been coated with a polymeric protective layer. This layer provides stability to the cardboard and forms a reliable barrier against grease, moisture and oxygen. The cardboard carrier can be printed on both sides and offers plenty of space for product information and branding. FlatSkin® convinces in terms of sustainability, as it reduces the amount of plastic by up to 75% compared to conventional skin packaging. Furthermore, it enhances recyclability: after taking out the product, the thin polymeric layer is easily removed from the cardboard to allow for separate disposal.
A world premiere: MAP solution that reduces plastic by up to 40%
Following the successful launch of FlatSkin®, SEALPAC has now developed a completely new and sustainable packaging concept for classic MAP applications. At IFFA 2019, the packaging specialist will present a paper-based tray that runs on all of SEALPAC's A-series traysealers. Equipped with servo drive, these traysealers combine highest performance with optimal quality and economical use of materials. The SEALPAC A6, for example, is suitable for all types of materials and hermetically seals up to 90 trays per minute, depending on tray format and application. It guarantees optimal production standards without quality fluctuations and adapts effortlessly to your flexible production requirements. Furthermore, this traysealer is easily integrated into existing production lines, making it particularly suitable for high-performance applications with varying product batches.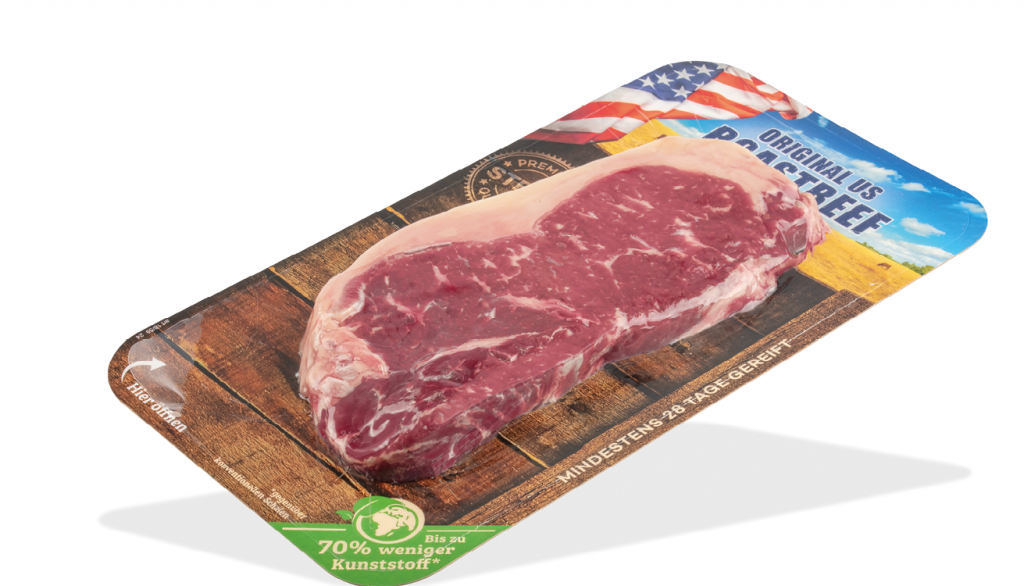 SEALPAC PRO14 thermoformer: paper-based packaging
Also within its thermoformer range, SEALPAC is able to offer a particularly sustainable packaging solution. Trade show visitors will be able to experience live how the all-in-one SEALPAC PRO14 thermoformer produces packaging for sliced meat products with paper-based bottom and top film. In addition, this high-class packaging machine is capable of handling various other applications – from cost-efficient flexible film vacuum packaging up to high-quality skin packaging. The PRO14 runs at up to 10 cycles per minute and is particularly energy saving owing to its short vacuum and ventilation times. This thermoformer also proves to be quite economical in its use of materials: the PRO14 is capable of processing up to 10% thinner film without loss of pack quality. Thanks to numerous other features, the production of thermoformed packs on the SEALPAC PRO14 will always be at optimal speed, accuracy and efficiency.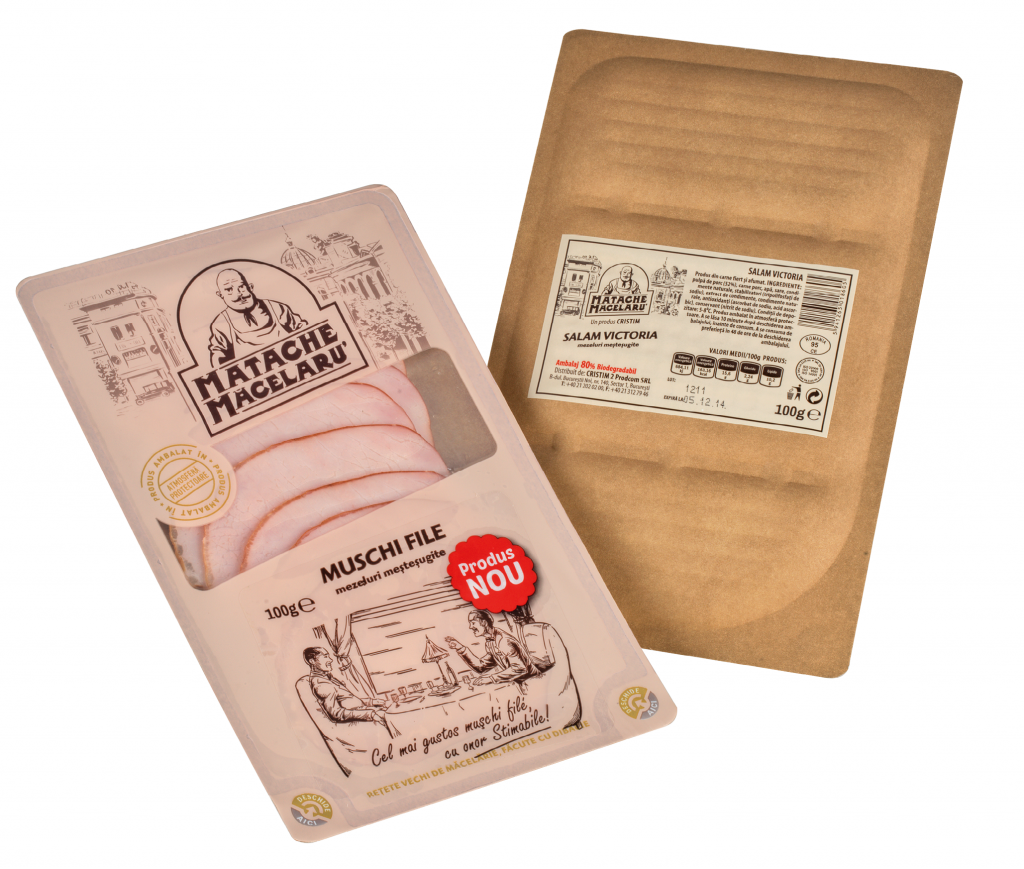 Get inspired: your road to retail
SEALPAC's large 'Supermarket of Innovations' will once again be at the very heart of its 500 m² stand during IFFA 2019. Here, visitors can discover new and exclusive packaging innovations from all over the world. If you want to taste excellent food that can be prepared with modern packaging, make sure to head to SEALPAC's Live Cooking area. Whether it concerns microwaveable delicacies with an innovative steam film, or pulled chicken in ovenable thermoformer packaging that ensures tender meat, it is the perfect place to convince yourself of the benefits of present-day convenience solutions.

SEALPAC at IFFA 2019 hall 11.0, stand D11.
www.sealpacinternational.com