THE MEYN RAPID BREAST DEBONER M 4.0 IS THE PLUG & PLAY VERSION OF MEYN'S WIDELY INSTALLED AUTOMATIC RAPID PLUS BREAST DEBONER. INNOVATIVE AND PRODUCTIVE, THE RAPID PROCESSES 4000 FRONT HALVES OR BREAST CAPS PER HOUR AND DELIVERING OUTSTANDING PRODUCT PRESENTATION.
"The Rapid breast deboner acts as an advanced and standalone new system that is carefully designed to minimize installation time and optimize the footprint/capacity ratio," says Jeroen Bohm, Product Manager for Meyn deboning systems. "In doing so it enables poultry producers worldwide to enjoy low total cost of ownership while saving up to 19 full time employees per shift."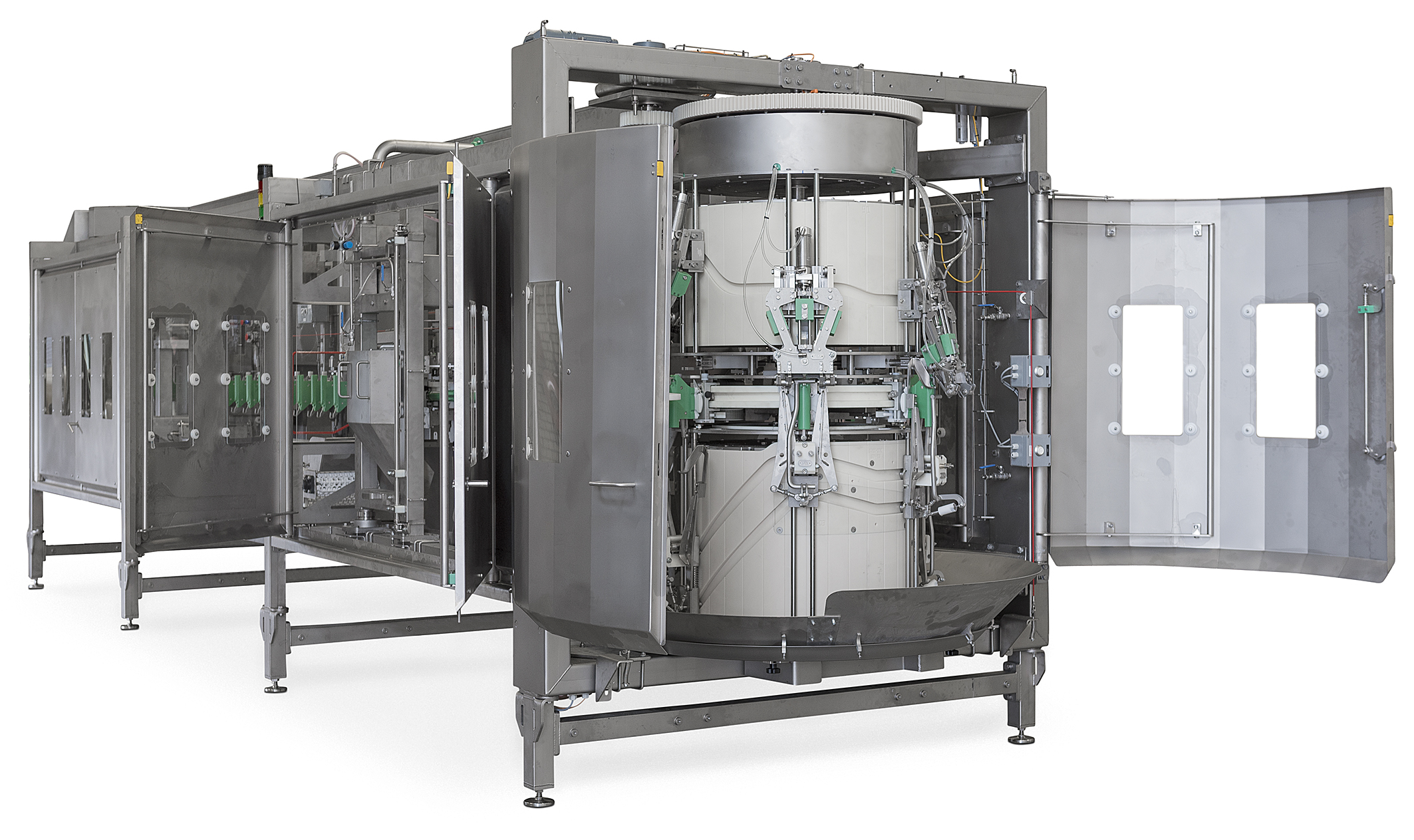 The Rapid Breast Deboner is suitable for fresh and matured front halves or breast caps. A unique deskinning process removes the skin from the breast, ensuring that a high quality undamaged skin is harvested.
Multiple operating options enable a wide range of end products, with excellent presentation for chicken wings, fillets and tenderloins. The wishbone is cut out of the breast very precisely, resulting in minimum bone contamination and low meat loss.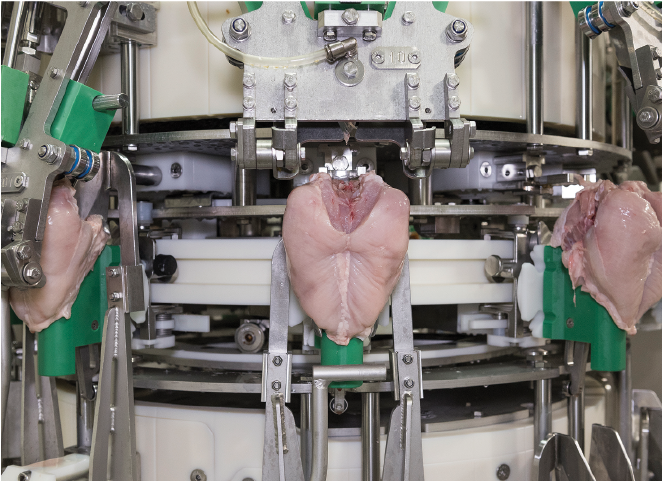 Other advanced modules can be integrated to harvest half or whole fillets, with or without tenderloins attached. The configuration is determined by the end product requirements.
Remaining meat from the keel bone is scraped of the carcass to increase the value of this by-product.
Preset touch buttons enable the operator to adjust critical settings safely, instantly and effortlessly during production, for instance when product weights change.