Technological advancements in automated deboning machinery and a growing labor shortage may push processors from manual to automatic deboning.
Compared to human labor, automated deboning devices are becoming considerably more competitive. Particularly their performance consistency and endurance are cost-effective. At the moment, Marel Poultry has its AMF-i and FHF-XB breast filleting systems available that can cut labor needs by 50 percent. It could change the way processors around the world staff and equip their plants.
Tough labor
There are two obvious reasons for progressive automation in the poultry plant: increasingly challenging labor markets and steadily advancing technology. Working in a poultry plant is found to be tough and employee turnover is high. This, along with increasingly strong economies offering jobs that are more attractive, makes it more difficult for processors to find workforce.
"It comes to work every day and does the same work every day, every hour."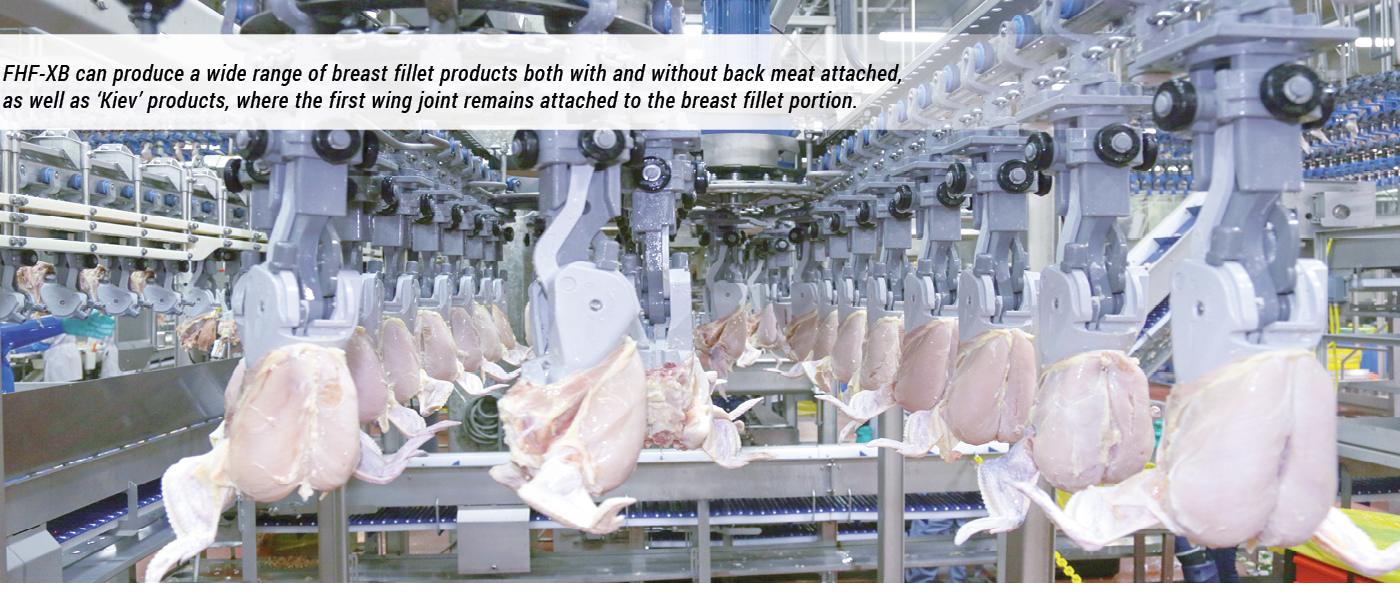 Reasons to switch
Poultry plants that grow in capacity and throughput steadily increase their automation level while reducing labor. Now, one of the greatest opportunities for advanced automation lies in deboning.  Historically, poultry processors relied on manual deboning to achieve the highest possible yield. Thanks to the strong labor pool, this worked out fine for decades. However, the current labor market and the technological advancements may be reasons for processors to switch to automatic.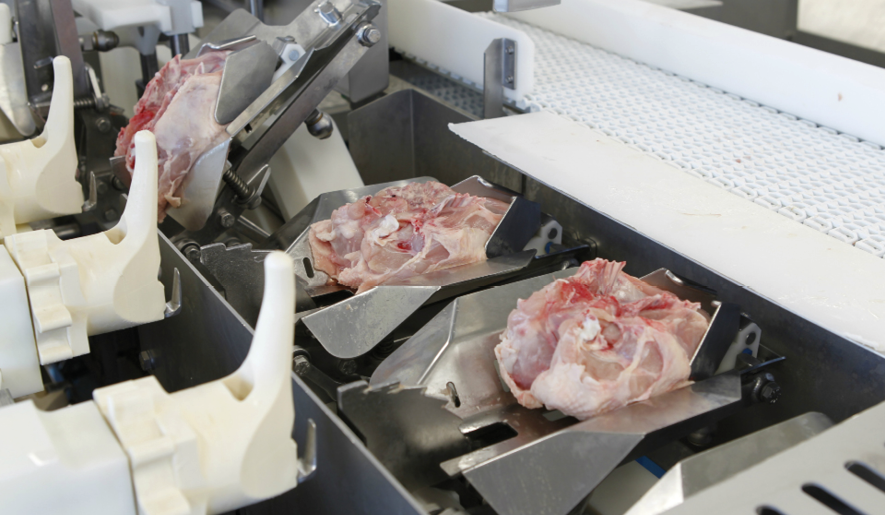 Intelligent machines
Marel Poultry's breast filleting solutions are able to measure each bird and then adjust the processing modules to perform the most effective operations. In the old days, the first deboning systems were mechanically set to cut all products in the line identically. As product size varied largely, this resulted in inconsistent performance and yield. A modern system such as Marel Poultry's AMF-i uses an intelligent method to assess the size of the broiler and then software determines how the system should be adjusted for the best yield.
Yield and consistency
An automated deboning line can significantly reduce labor needs, with better long-term performance. In terms of consistency, machines outperform human labor.
"A machine does its job much more consistently," says Larry Campbell, Marel Poultry Vice President Sales. "It comes to work every day and does the same work every day, every hour, regardless of the environment or the time of day, without getting tired."

Over a short period, a skilled worker would perhaps perform the same as a machine, but in the long run, the machine will bring similar and more consistent yield without having to replace and retrain workers.
As for quality control, this can be done automatically too. The rework, however, is still a manual job. "With IRIS, we offer an automated vision grading solution that can detect quality issues with products, but up to now, there is no robot that can trim off fat like a human worker can do almost intuitively."
Mechanical and manual
Poultry processors who are reluctant to adopt full automation may consider implementing a hybrid system which combines manual and automatic breast filleting. Simon Langhorn, Key Account Manager for Marel Poultry, says, "Some of our customers are opting to split deboning between mechanical and manual. This way, operators can save on machinery costs and maintain a higher yield than a fully mechanical operation. Assigning a portion of the work to a machine can be the difference between running the plant five days a week versus six or seven, which can help retain workers who otherwise couldn't work those extra hours."
Increased market demand
Developments in the labor market and technical progress are pushing processors towards more automation. They are constantly dealing with labor issues and cry out for ways to reduce the need for manpower. That's why there's a worldwide interest in automated deboning systems at the moment.
The vast majority of processors still use manual filleting lines. Over the past two years, however, automated deboning has gained ground considerably. "It's going to be a situation where we've got to automate everything. The more automation we can come up with and develop, it's going to be better for our customers," concludes Simon Langhorn. "In Europe, processors debone almost 100 percent mechanically… because they just can't get the labor. I think eventually the rest of the world will go that way too. It may take five years, it may be ten years, but it's definitely trending in that direction."