REICH has been producing equipment for the thermal processing of food for 125 years. In the modern building at our new headquarters of the international operating company in Schechingen not far away from Stuttgart, REICH has been able to combine the previously separate sales and development departments with the manufacturing plant.
Thousands of customers throughout the world use the innovative REICH processing units for cooking, smoking, boiling, baking, maturing, intensive cooling and defrosting.
The program of products includes:
Universal-Smoking-units in all versions
Cooking and baking units up to 300°C
Ripening systems  for raw sausages and cured hams
Intensive cooling systems – New: The InterCooler
Smoke generators for all known smoking processes 
Cooking vessels – New: The Hermetic-version
For each request, state of the art user friendly controllers are available.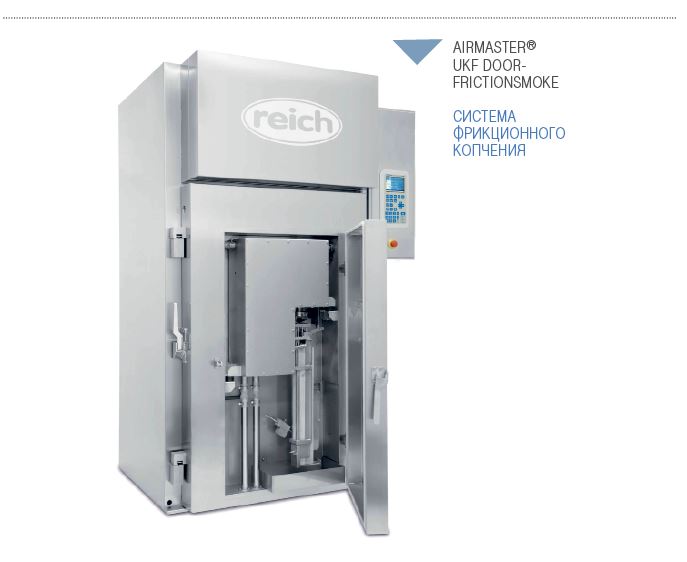 With its experienced technologists and engineers, REICH offers a high level of consulting expertise. Customers can request their production needs and the REICH experts develop a concept. A sustainable service and maintenance program rounds off the portfolio.
REICH focuses strictly on quality. Interested parties are always welcome to visit the plant in Schechingen.