Industrial Auctions is the online auctioneer specialized in auctioning used machinery for the food and beverage industry. Over the past 12.5 years, the company has become a household name for many in the industry and they are still working hard to build on their brand awareness. For both buyer and seller, they have the platform to bring both together. For example, the company works weekly with renowned companies such as FrieslandCampina, Gordon Brothers, Nestlé, Refresco, and Vion. In addition, the company organises auctions on behalf of traders where auctions are held on its own premises, as well as with companies that contribute a small number of machines to their recurring auctions. Whether you have a few surplus machines, a production line or an entire factory, Industrial Auctions knows how to handle it!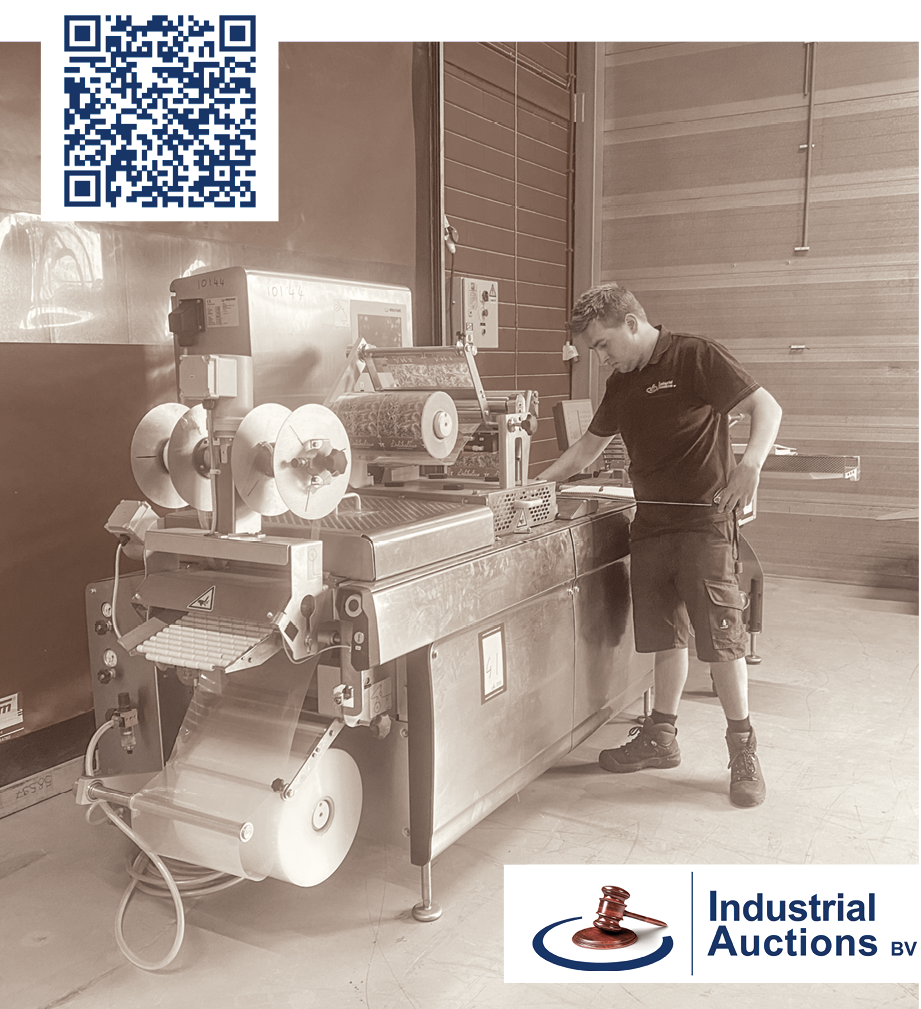 Unlike others, Industrial Auctions focuses specifically on the niche market of the food and beverage industry. This ensures that the company has in-depth knowledge of the machines being auctioned. They have an extensive global customer base, of which they actually know who is participating in the auction. Personal contact is paramount at Industrial Auctions. A fair offer for a ditto purchase and the company offers that with an optimal return.
The project managers from Industrial Auctions ensure that the auctions are inventoried in a considerable amount of time, the customer's questions are answered, every interested party is received during the viewing day, the auction is conducted successfully and after-care is also provided. Once an auction is over, the lots are collected as early as a week after the closing date, and transport or dismantling can even be arranged. The finishing touch? Even the site is delivered broom clean. Both selling and buying customers are provided with every convenience and support wherever possible.
With social benefits in mind, auctioning and buying used machinery are obviously the sustainable options. A win-win situation in which the seller gets rid of his surplus machines and the buyer can, for example, expand his business activities or replace an obsolete machine. After all, a used machine can provide years of service, especially if the year of construction is still fairly recent.
Get familiar with Industrial Auctions' way of working, their casual atmosphere, high level of commitment and enthusiasm, which makes working with the company well worthwhile.
Are you convinced and ready to sell your surplus machines? Send an email or contact the company by phone to discuss the many benefits and possibilities.
www.industrial-auctions.com