Formed meat products are big business. Burgers and chicken nuggets dominate the market, but tastes are changing. One of the challenges for food manufacturers is the increased consumer demand for a variety of clean label products, as well as fish and vegetarian options, and all at prices that consumers consider to be good value.
Ensuring the highest possible quality products within budget limitations, whilst continually innovating to meet consumer demand, can be made more challenging by the fact that creating perfectly formed food products is a very precise technical process. Rather like a jigsaw puzzle, every part of the process must be perfectly aligned and in place in order to complete the picture successfully.
With over half a century's worth of experience when it comes to forming, leading supplier of food processing equipment GEA has developed a package of information based on six key elements, with the aim of demystifying this multi-faceted process and highlighting the support GEA can provide to manufacturers.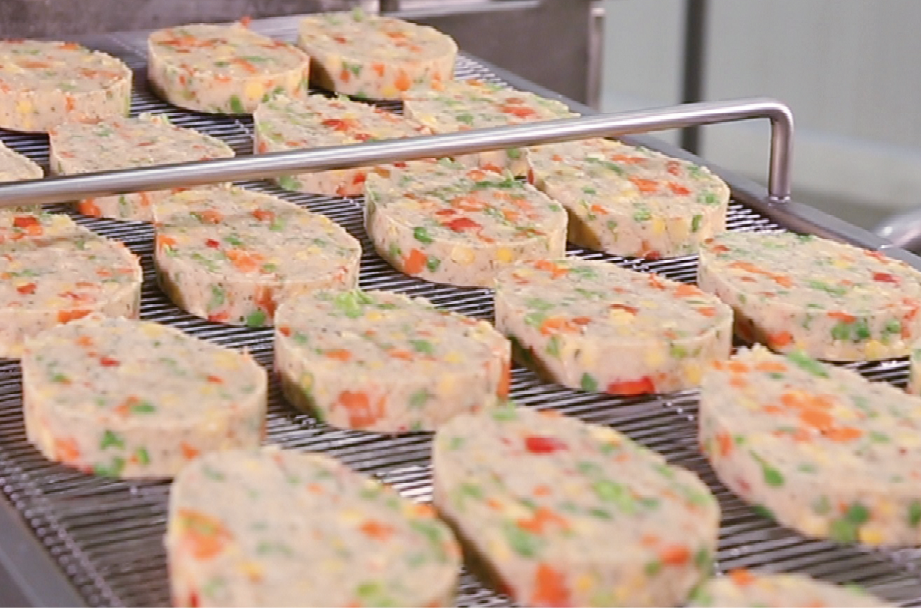 Application know-how
GEA's vast experience in formed product processing has enabled the company to develop creative ways of overcoming the technical challenges that can occur. For example, to ensure the best possible yields, the required level of moisture must be retained within formed products. Water also acts as a carrier for salts and other additives which extend shelf life and enhance flavor, texture, color and binding properties. However, binding water into chicken mass is often the one aspect of forming that can prove the most difficult. To overcome this, GEA has developed technology which mixes the ingredients in near vacuum conditions. This helps to open up the meat cells thereby improving the water retention of chicken.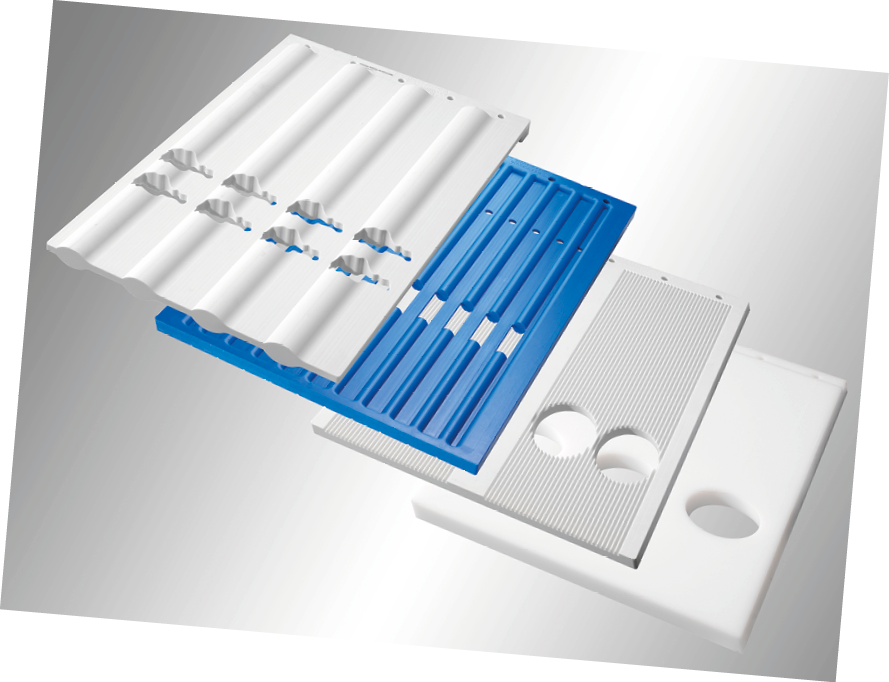 Equipment and Innovation
Now into its ninth generation of forming equipment, GEA offers two primary production methods for formed products. Plate forming for low-medium production levels, for example using its MultiFormer machine, and rotary forming for high speed production of long-run standard products, such as with the GEA MaxiFormer.Versatility, capacity, yield, hygiene, sustainability and, above all, product quality have been the key drivers in the development of GEA's equipment, innovating designs over the years in a continual quest to streamline processes using the latest technology, meeting and exceeding customer expectations.
It's all in the mix
The importance of getting all factors well controlled early on in the process cannot be underestimated. Regardless of the forming technology used, it is often the upstream process of preparing the raw mix that has the biggest impact upon the success of operations further down the line. The mixture must be carefully prepared upstream with the right balance of ingredients at the right temperature and viscosity, to feed efficiently into the forming equipment. Manufacturers sometimes make the mistake of trying to mix all the ingredients together in one go. However, some ingredients, such as starches, are only effective during cooking and can inhibit the absorption of water if added too early. GEA has developed a range of equipment for accurate and effective mixing including the GEA CutMaster, GEA PowerGrind and GEA ProMix.

Test before you invest
Naturally, before any decisions are made, food manufacturers need reassurance that any equipment purchased will prove to be a profitable investment. Feasibility studies, process improvements and R&D tests all need to continue, even during the current COVID crisis. Tests are carried out at the GEA Technology Center in Bakel, The Netherlands, which remains fully up and running. Customers are welcome to visit the center for tests, but if this isn't possible due to travel restrictions or company rules, GEA experts can carry out tests at a distance, after which results are collected and a test report including videos, pictures and, if possible, samples are shipped. Alternatively, 'live' interactive testing can also be arranged.
Passion for Excellence
Rather than simply supplying equipment, GEA prides itself on its passionate approach and knowledgeable staff, and has developed long term working relationships with food manufacturers around the globe, supporting them in providing excellence at every stage of production
Service
Any investment made in GEA's equipment is supported by a long-term relationship, and a network of service engineers and stocks of spare parts are available around the world. Denmark-based producer of cooked chicken products Danpo installed a fully automated chicken nugget line from GEA, expanding its 'Your Chicken' brand. Product Technical Manager Per Ulrik Jørgensen commented: "I like working with GEA, I can speak to people and they understand what I am talking about. They provide a round-the-clock service with fast, easy solutions to improve the line capacity or performance."
A new digital channel which allows customers to access a range of services for their equipment, GEA Advance is now also being piloted. This new digital solution will allow GEA to modernize the way service colleagues interact with customers, allowing for rapid ordering of spare parts and real-time access to technical documentation.
www.gea.com