"Making certified, responsible farming visible" is our mission.

GLOBALG.A.P.'s consumer label is bursting onto the fruit and vegetables scene – with a new cross-category logo!
Discover more at our virtual unveiling event on 27 April 2021!
Book your front row seat now. Click here to register for this free event:
Following the success of the GGN label for certified aquaculture, the GGN label for certified floriculture was introduced in 2017. In 2021, the GGN label will expand to include agriculture (the Fruit and Vegetables sub-scope). With a level-up as big as this on the horizon, the time has come to unite the branding and provide one logo for all scopes. The new and improved portal for combined scopes will feature a consumer-friendly front end and an efficient management system on the back end for GGN label licensees.
You are a producer, supplier, or retailer? You wish to source from certified, responsible production? Then sign up to our virtual unveiling event to find out directly from GLOBALG.A.P. experts how the GGN label can help boost your business. Participation is open to all interested parties and free of charge.

Program:
Online event on 27 April 2021, available in two sessions:
Session 1: 10–11a.m. CEST (in English)
Session 2: 3–4p.m. CEST (in Spanish)
Each session consists of two parts:
1. Unveiling of the new GGN label
Find out all you need to know about the new GGN label with:
Kristian Moeller (Managing Director GLOBALG.A.P.)
Federica Berardo (Director Marketing Operations GLOBALG.A.P.)
More speaker details to be announced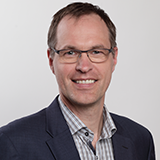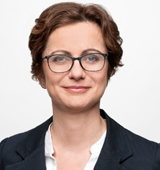 2. Question and answer session
Informative Webinars
One week after the event, free informative webinars covering all the technical questions on the GGN label will take place. Registration for the webinars can be found here:
Share this event with your network! www.globalgap.org/ggnlabel