In order to be able to fill high-quality meat products, which are difficult to fill in an automated process in a weight-accurate and careful way, it is essential to combine the quality of the traditional approach with the advantages of modern technology of high-quality machinery.
Such an appropriate machine solution for the automated filling of e. g. Tartar, minced meat or sausage meat in ready-made plastic or aluminium cups is offered by GRUNWALD GmbH in Wangen. These meat products are directly pumped to the filling station of the filling machine by means of a vacuum filler and up to 220 grs are filled in plastic or aluminium cups.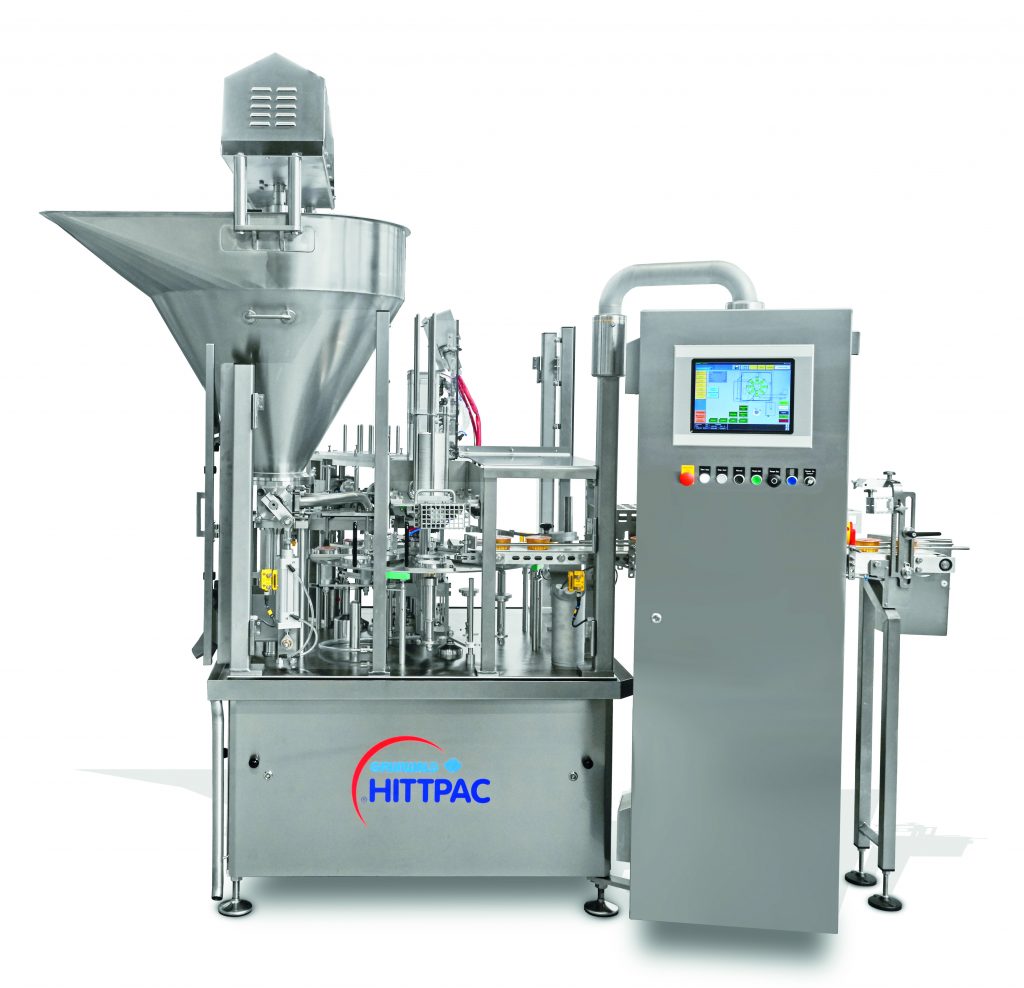 This technical solution offers multiple advantages. Depending on the equipment already existing dosing machines can be integrated as mobile machines in the automated process of the rotary-type machine. Thus existing technology can still be used and costs for automation are saved.
The fillings can be varied and the meat products can be offered in higher batches or individually adapted batches. The attractive packing solution of the cups allows for an appealing, modern product presentation. If a second filling station is mounted on the cup filler then the product can be decorated individually and thus allows for a high-quality, individual presentation of one's own products. In this case e.g. a vibratory filler could place herbs, pieces of onions or pepper on tartar.
A plastic film positioned between the products guarantees that the natural flavour of each product is maintained and just blends into the desired taste experience briefly before consumption.
These fillers are designed for both filling cold products and products which are filled at ambient temperature.
IFFA exhibition stand Hall 11, Stand C35