Handtmann will be presenting future-proof technology to the visitors. Process solutions, whose flexibility, global range of applications and suitability for use in a variety of industries will be on display. Also a variety of automation solutions for the processing of food will be presented, particularly with regard to traditional and modern meat products.
Handtmann filling technology of the generation VF 600 lays the foundations for maximum productivity by virtue of its optimal feeding, dynamic servo drive technology and powerful vacuum capacity. The product performance is optimised by the modular structure of the AL linking and hanging lines for automated sausage production. For example, innovative sausage automation with revolving head for improved performance. The customer benefits from advantages such as fast casing change, improved performance due to a reduction in non-production times.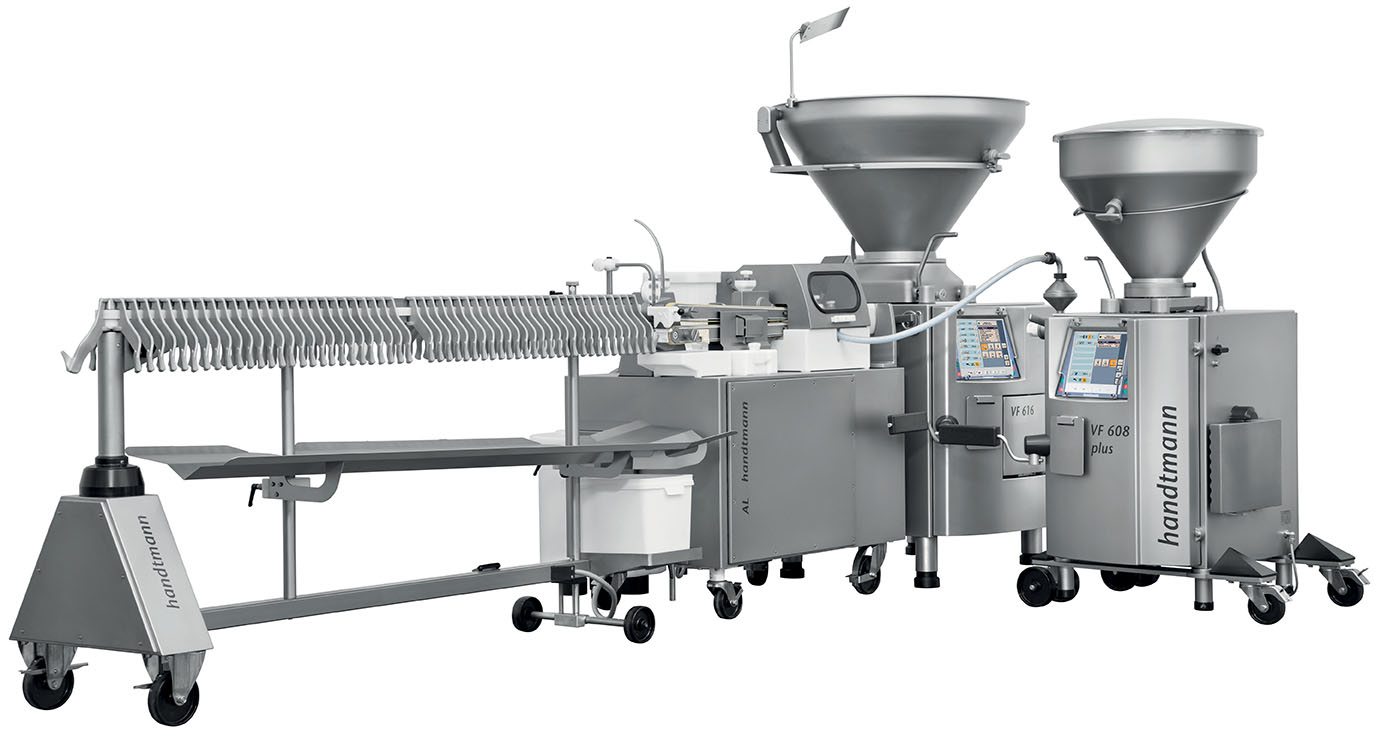 Handtmann ConProLink Hanging System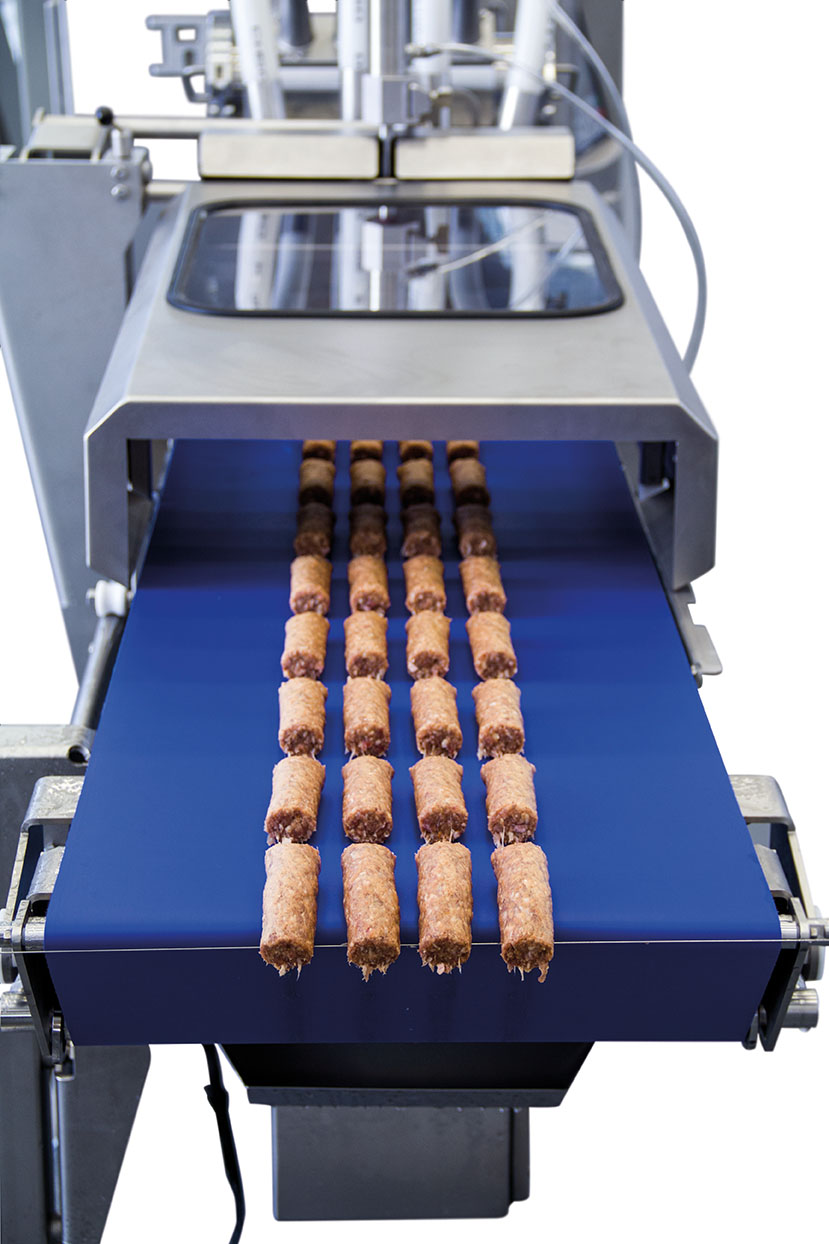 Handtmann cutting unit SE 444
A brand new exhibit will be the ConProLink hanging system: Alginate skin instead of casings. The ConPro system combines the advantages of a vegetable alginate skin with the Handtmann co-extrusion technology. The new ConProLink system with hanging function creates innovative product solutions and highly-economical processes. With the linking/co-extrusion head, a purely vegetable alginate skin is produced, the filling product is portioned precisely to the gram, tied off with the aid of a voider, linked and hung in pairs.
Another new development exhibited will be the SE 444 cutting unit: Diversity in forming and cutting. The optimum solution for small- and medium-scale producers for the production of long, dimensionally stable, skinless homogenous products. For a versatile range of modern and contemporary products in cylindrical or bar shape. Flexibility thanks to production onto a conveyor belt and transfer to downstream systems for further processing.
Also of interest for visitors will be the High vacuum filling technology for outstanding product quality. For new dimensions in term of performance, product quality and economy: The HVF 600-series.
Handtmann exhibits can be seen on the stands of our representatives Matimex, Sventa, Alltex and Promar.