Industrial Auctions is an international operating online auctioneer specialized in auctioning machinery, inventory and goods business-to-business in the food and beverage industry. With over ten years of knowledge, an enthusiastic team, auctions throughout Europe and an extensive worldwide network, the company has realized auctions for renowned companies such as Nestlé, Vion Food Group, Koninklijke Peijnenburg, FrieslandCampina and Refresco. All information about Industrial Auctions, the upcoming auctions and the entire offer can be found on the website: www.Industrial-Auctions.com.
Each month, a broad number of auctions is organized throughout entire Europe. All kinds of industries within the food and beverage industry are included and the offer is very diverse. There can be thought of food processing machinery in general, hygiene technology, cooling and freezing technology, inventory, specialized machinery focused on a specific segment of the food and beverage industry such as: meat, fish, dairy, bakery, catering, fruit or vegetables and many more.
Despite the fact that 2021 has only just begun, Industrial Auctions is already planning on organizing many online auctions. Even though the planning is not finished yet, quite a nice overview is already created for the upcoming weeks.
In February, numerous auctions are organized on behalf of several companies at multiple locations: AC Loogman in Aalsmeer (NL), Sevenum (NL), Eindhoven (NL), Brokstedt (DE) and Anzegem (BE).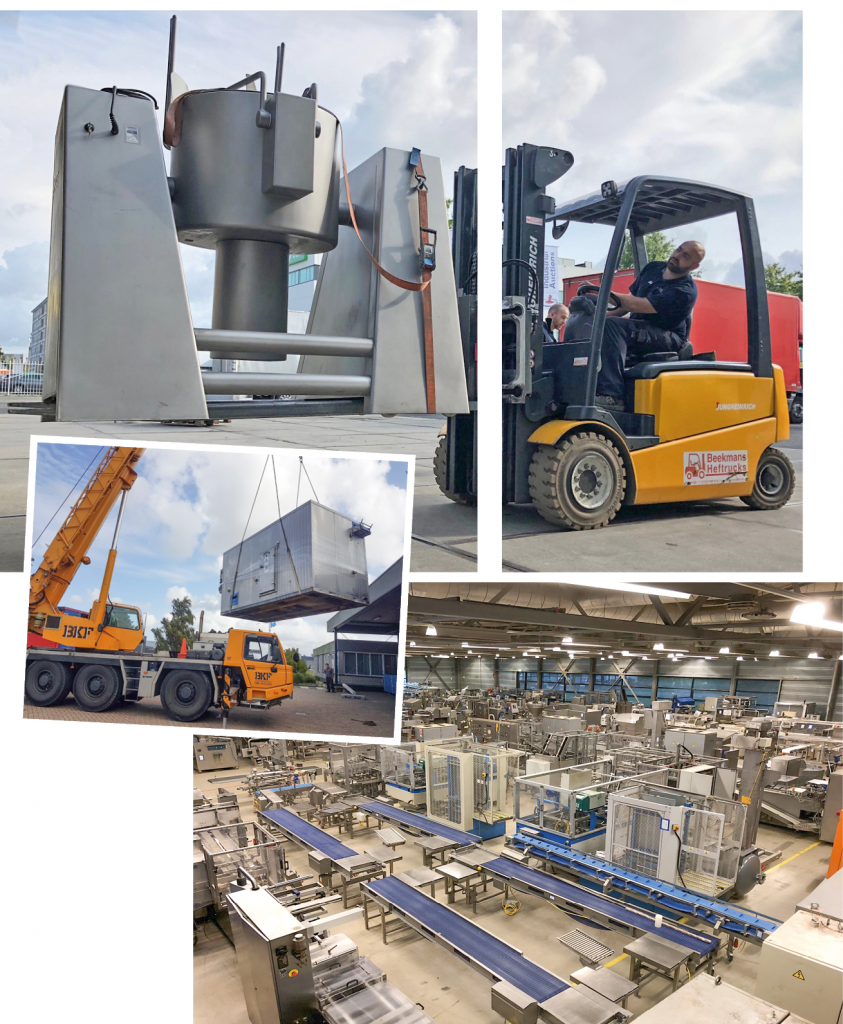 Other auctions that are organised in March and April are amongst others on behalf of: Kuijten Verswaren in Eindhoven (NL), Gaux fully-baked machinery solutions in Dornhan (DE), Geertsen Vlees in Tegelen (NL), Windsor Food Machinery LTD in Ashford (UK), Prins & Dingemanse in Yerseke (NL). In addition, auctions for the food industry in Raciaz (PL) and Boxtel (NL) are being organised.
Before the closure of an auction, a viewing day is organised in order to provide an honest insight into the location of the auctions and provide an opportunity to behold the machinery in real life. This is consistent with Industrial Auctions' core values, which includes open communication with both contractors and buyers. During the viewing days, team members of Industrial Auctions will be present and helping potential buyers with any questions they might have. This of course, if the corresponding situation and measurements allow it.
Industrial Auctions strives for delivering excellent service and is more than willing to assist clients where needed. Feel free to contact the company for more information.
+31(0) 40 240 9208
info@industrial-auctions.com
www.Industrial-Auctions.com