With the TTChop cutter range, TIPPER TIE offers innovative solutions for economic use and high quality results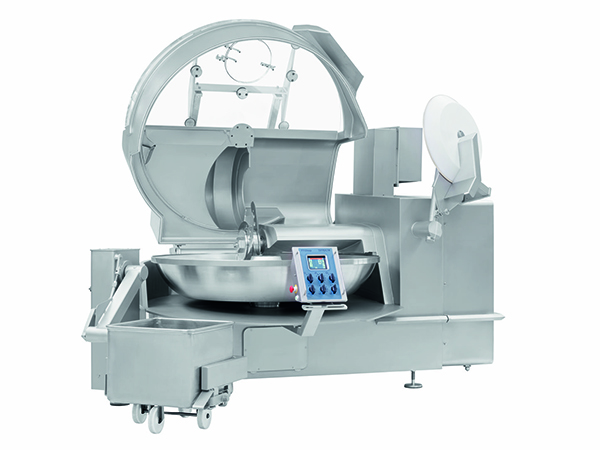 Cutting, mixing, emulsifying, working with or without a vacuum, cooking and cooling – with the further development of the TTChop bowl chopper, TIPPER TIE once again sets standards. The machines have ideally coordinated functions, impressive safety features and intelligent electronic support. Production of coarse and fine raw sausage, ultra-fine scalded sausage and emulsions is effortless, as is careful mixing and kneading of a wide variety of constituents.
Modern AC drive, patented knife system

Short batch times

Intuitive control and handling

High standard of hygiene, easy maintenance

Innovative cooking technology
The TTChop cutter range comprises six models with different bowl sizes and production options. All machines can be used as part of a production line or as a stand-alone unit.
The new TTCut125HS emulsifier is a special machine which is ideal for cutting raw products
It can process broken biscuits, wafers and chocolate into rework products and reduce hazelnuts, almonds, spices, frozen fruits and vegetables to fine granules or powder. Thanks to its universal design, it can also turn fresh vegetables such as onions, tomatoes, peppers, chilies or ginger into fine, homogeneous emulsions. The TTCut125HS combines a systematically hygiene-compliant design with the latest safety technology, thus guaranteeing a high level of product and operating safety. It is extremely easy to use with an intuitive design. The TTCut125HS is a highly versatile machine which offers first-class cutting results, a long service life and minimal wear and maintenance costs.