If you are looking for second-hand machines for the food industry, Industrial Auctions is the company that can help you. Industrial Auctions is an international operating online auctioneer specialized in auctioning machinery, inventory, and goods business-to-business. The company was officially established in 2010, when it's current CEO, Mr. Ad van Kollenburg opened their doors to the online auctions. Over the years the company organized hundreds of auctions and gained in depth knowledge about the food and beverage industry. Industrial Auctions organizes auctions for renowned companies like Vion, FrieslandCampina, COOP, Refresco, Nestlé, but also for smaller, regional companies. So not only for buying second-hand machinery you should contact Industrial Auctions but also if you want to sell your food and beverages machines.
For the upcoming month Industrial Auctions has planned multiple interesting online auctions. All kinds of industries within the food and beverage industry are included. The upcoming auctions are organized on behalf of several companies at multiple locations throughout Europe: Bauska (LV), Soltendieck (DE), Eindhoven (NL), Riesa (DE), Beelitz (DE), Hohenems (AT), Dornhan (DE).
Industrial Auctions strive to be of best service to their clients and contractors. They do this by providing transparency, open communication, short communication lines and their no-nonsense mentality. As an expert online auctioneer Industrial Auctions ensures that each machines on their website is provided with a detailed description, many photos and if possible videos. They also provide the opportunity to inspect the machinery in real life at the viewing days. Thereafter the auction will start to close and the bidding process starts. To go the extra mile Industrial Auctions is also there to help you after the sale. On the pick-up days Industrial Auctions is on location with enough manpower to help with the loading of the bought machinery, inventory and/or goods. Besides, if requested the company can arrange, at extra costs, disassembling and transport for buyers all over the world.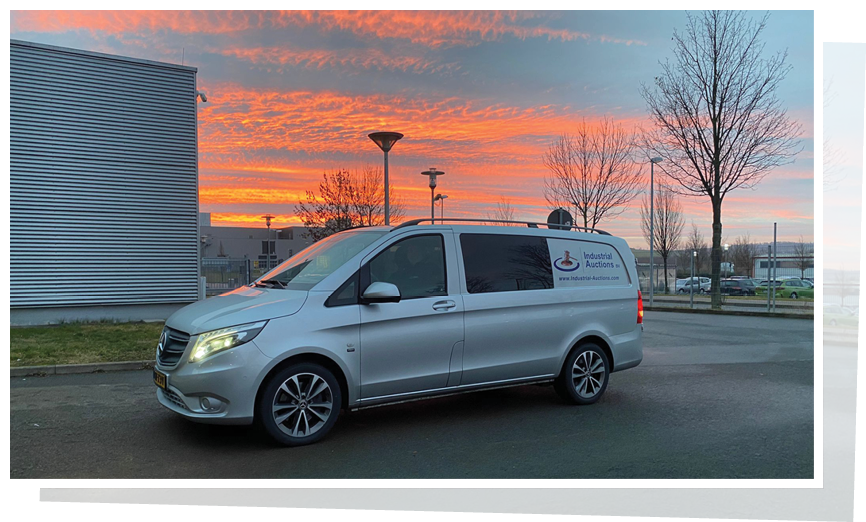 But why should you buy a second-hand machine instead of a freshly new machine? First of all, fairly obvious the costs of a second-hand machine are lower than the costs of a new machine. This makes it possible for companies in the food and beverage industry to purchase a high quality machines from renowned brands at a reduced price. In addition to the fact that a second-hand machines is cheaper, another advantage is the fact that second-hand machine are available faster. Usually the pick-up day is within a week after the online auction is closed. Another advantage is the fact that most complications that may have occurred have already been found, tested and fixed.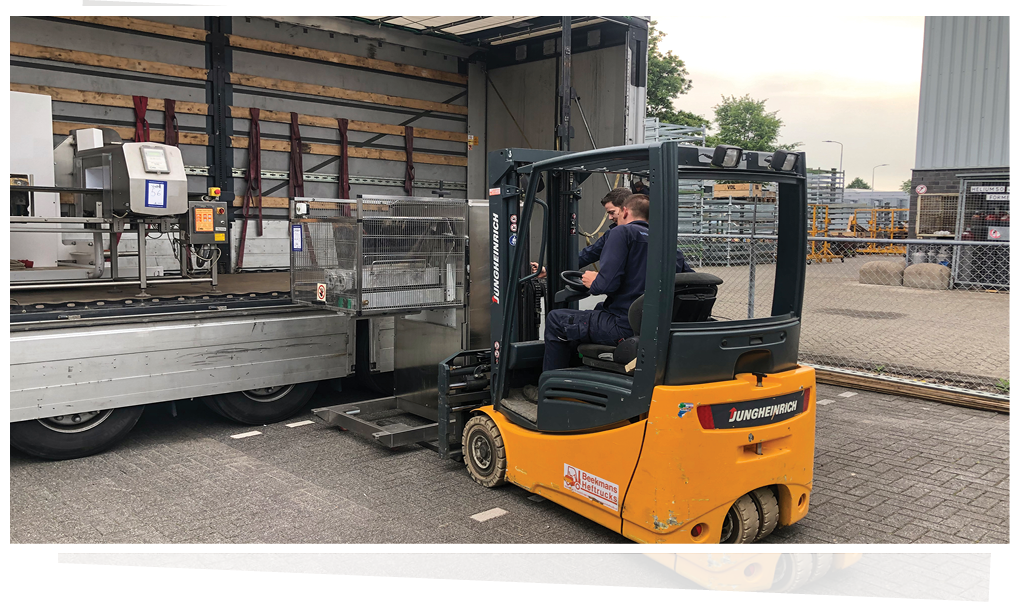 Have you become curious about services Industrial Auctions offers and do you want to know more about the company? Visit their website: www.Industrial-Auctions.com or contact them by phone through 040-2409208