For many years, SEALPAC has been an exclusive partner of the company Schaller in creating high-quality packaging solutions for customers. With special eye for detail, both consumer-friendly and sustainable packaging systems have been developed. This year's award rain confirms that SEALPAC belongs to the very best in packaging equipment, always providing the most innovative solution to its clients.
SEALPAC wins French Oscar de l'Emballage award two years in a row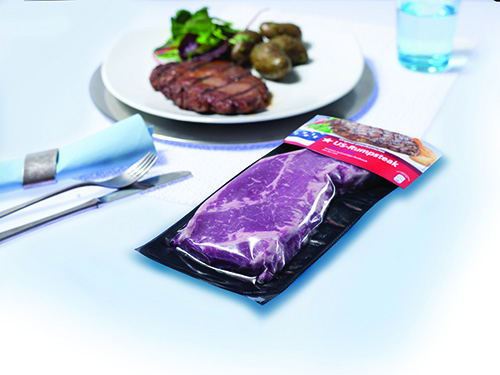 Living up to its slogan "less is more", SEALPAC sets new standards in packaging technology. The unique EasyLid® system allows hermetic sealing and lidding in one single step. As such, not only the packaging costs are significantly reduced, but it also requires less packaging materials. This revolutionary packaging solution is suitable for both hot and cold filling, and can be applied on all of SEALPAC's A-series traysealers.
In addition to the Oscar de l'Emballage 2012 in France, EasyLid® won the French Pack Innovation Award 2012, the Dutch Packaging Innovation Award 2013 and the English Starpack Award 2013.
Also with its TenderPac solution, SEALPAC is on the road to success. This patented two-compartment vacuum packaging system creates the optimal conditions for maturing meat products whilst providing a particularly appetizing and consumer-friendly pack presentation.
In 2013, just one year after the EasyLid® success, the TenderPac system won another Oscar de l'Emballage award in France. TenderPac is available on all of SEALPAC's RE-series thermoformers.
SEALPAC stands for highest quality and technical innovation
For many years, Schaller brings together the most innovative and successful companies in their field to create a unique center of excellence, with direct benefits to customers. Due to its unique packaging solutions, SEALPAC is able to offer high-quality innovations with a clear sustainability message for almost every demand.