Seydelmann machines are eminently suitable for producing high quality products, including hamburgers, chicken nuggets, emulsified products, and much more. During the IPPE, visitors of the REISER booth 5161 in hall B can see live demonstrations of various high-performance Seydelmann machines.
The innovative Mixer-Grinder MRV 2500 is designed specifically for the U.S. market and provides very high throughputs. The positioning of the long feeding worm parallel above the working worm ensures an extremely fast emptying of the machine. An optimized pressure due to the frequency controlled feeding worm allows a gentle treatment of the material. The optional integrated cooling system helps further increase overall production efficiency by reducing the need for cooling rooms. Furthermore, it guarantees optimal processing temperatures and an even gentler material treatment. Keeping the material at the desired temperature enhances constant food safety and the shelf-life of the end product. CO2 and LN2 are either injected into the mixer-hopper via nozzles at the hopper-bottom or CO2-snow is added via snow-horns, positioned on the machine lid.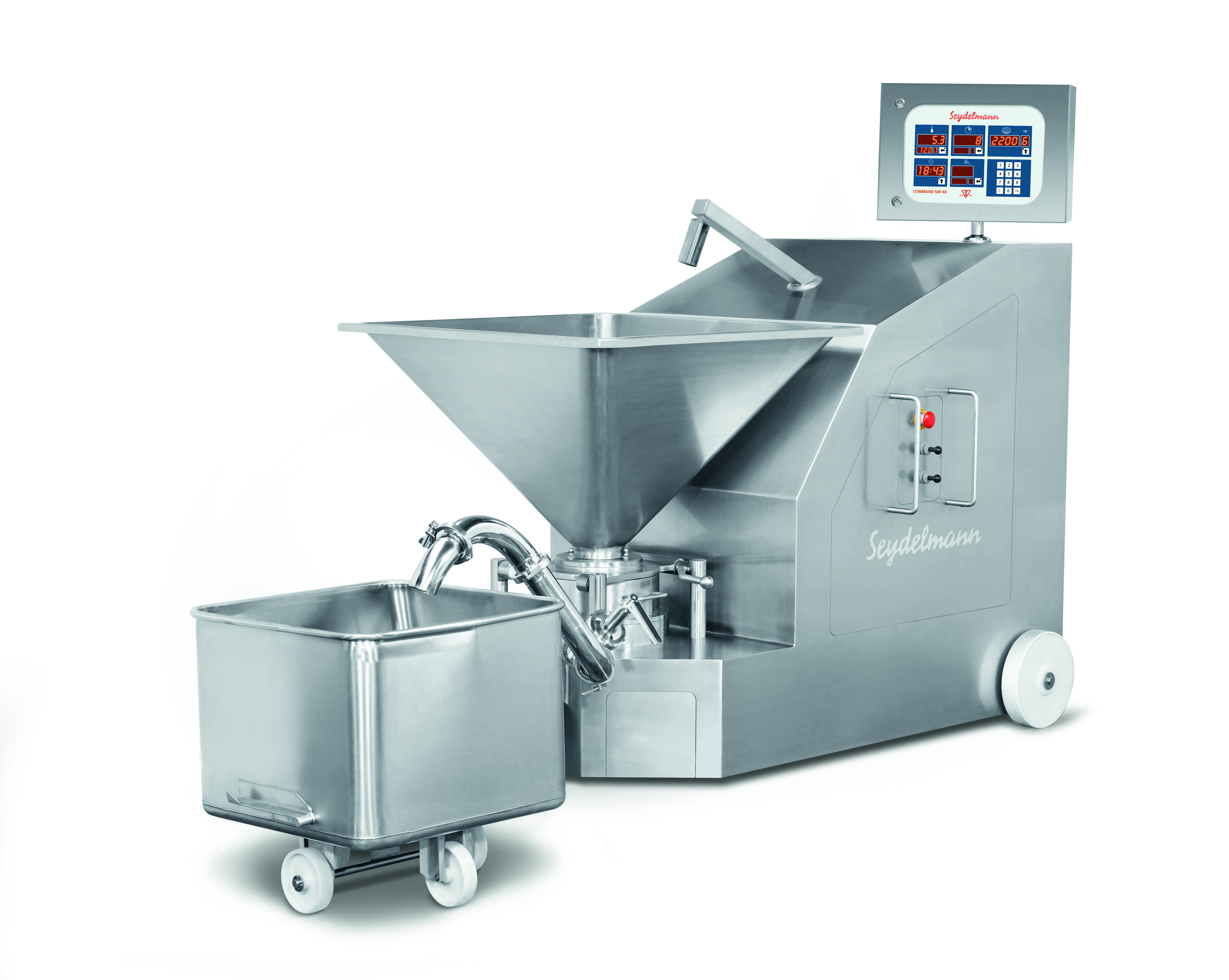 Because of the unique cutting system of the Emulsifier KK 250 AC-6 material contamination through metal particlesis completely omitted. The KK 250 AC-6 is eminently suited for integration into production lines. 
The newly developed Mixer-Grinder MRV 2500 has a long feeding worm parallel to the working worm ensuring an extremely fast emptying. The cooling function, available for all Seydelmann Mixers and Mixer-Grinders, ensures ideal processing temperatures for every material and end product.
The unique cutting system of the Emulsifier KK 250 AC-6 guarantees constant highest quality emulsion. The premixed product is sucked through a series of vertically ordered hole – and cutting plates. Situated within minimal distance from one another yet without any actual contact, the cutting plates do not rub against each other. A contamination of the material through metal particles is completely omitted. Integrating the KK 250 AC 6 into production lines allows manufacturing on a largely continuous basis.