On March 1, 2015, after joining forces to create a world leading protein company, three protein innovators become Essentia Protein Solutions. 
On March 1, 2015, Proliant Meat Ingredients, BHJ Ingredients, and Proliant Health became Essentia, a new global company in the protein industry.  All three companies are owned by the Lauridsen Group Incorporated (LGI), and as Essentia, expect to build on the companies' leading role as a strategic provider of protein solutions to the food, beverage, health and nutrition industries. According to Chris Snyder, President and CEO of Essentia, "Our mission is to create and deliver value to customers and all stakeholders through novel protein solutions.  Our strategy is to leverage our combined expertise and innovation and be present in every aisle of grocery, health, and nutrition stores."
PROTEIN SOLUTIONS FOR EVERY SEGMENT
Essentia offers its customers unique alternatives to traditional proteins like whey, egg, and soy proteins. Operating in four core business categories; 1) functional proteins, 2) stocks / broths / flavors / fats (also called SBFF), 3) health and nutrition, and 4) fish products, Essentia offers a wide variety of novel value to many different consumer product categories. Functional proteins offer a number of advantages for the food and beverage industries by reducing costs and improving quality for a large number of food and beverage systems. SBFF products are natural protein ingredients with unique flavor and flavor enhancing benefits as well as label advantages. The health and nutrition category, called Essentia Metabolic Proteins (EMP), leverages LGI's long tradition of investing in clinical research to support proteins and protein fractions with novel amino acid profiles and proven health benefits. The sports nutrition segment has embraced EMP's protein solutions as a powerful alternative to traditional commodity proteins. And Essentia's newest business, the Fish Products category, seeks to leverage the company's deep protein knowledge base in developing functional, flavor, and nutritional products from fish and fish proteins.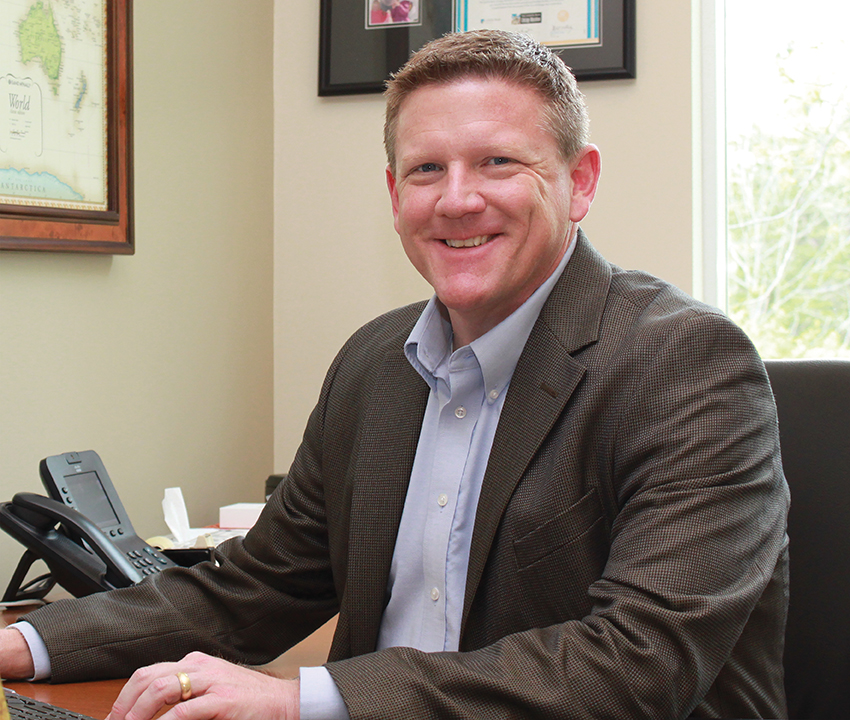 REAL INNOVATION
Real innovation, says Mr. Snyder, is a mantra for the new organization. "To us real innovation is twofold. Real in the sense that we use natural ingredients in our solutions, and real in the sense that our solutions must fit closely to the needs of our customers and are able to provide real value for them in their production process or in their products on shelves". A proof that Essentia is serious about innovation can be found next to the headquarters in Ankeny, Iowa where a 20,600 square foot research and innovation center was commissioned in October 2014. The LAB, as it is called, houses culinary test kitchens, research laboratories, training rooms, offices and a pilot plant facility where controlled pre-production trials can be done. "The LAB enables us to collaborate more closely with our customers in order to develop and deliver the type of solutions they need to stay ahead in today's evolving global marketplace," says Mr. Snyder. In addition to the LAB, Essentia has technical centers in Gråsten, Denmark and Granollers, Spain. These centers serve both regional and global customers with innovative research and application services. Essentia's application experts also regularly participate in on-site, full scale trials at customers' plants.
MORE PRODUCTS AND IMPROVED DAY-TO-DAY CONTACT AND SERVICES
Mr. Snyder further points out that the effects of the merger will not only be evident in future innovative products, but customers will experience an immediate change. They will for instance have immediate access to the world's widest range of high-quality products within proteins and proprietary protein fractions – including market leading brands as ScanProTMand AProTM. Also, customers will have access to highly qualified customer service teams that are only a phone call away. Furthermore, there will be access to nearly twice as many industry experts that are prepared to back up and support customers, and are ready to step in anywhere in the world, when and where needed. And with a global network of state of the art production facilities, Essentia will be able to ensure reliable and flexible supply and logistics for customers." We see our role not merely as a supplier, but as a serious long term business partner filling an important role in the value chain of our customers. In other words, we are offering complete innovative protein solutions backed by an essential range of services. The aim is to ensure that we create and deliver real value for our customers," concludes Mr. Snyder.